WE MET
In July of 1989 I met the love of my life. We had a whirlwind romance and knew we were each other's everything from very early on. We married on December 2 of 1989... only 5 months later. We didn't do engagement rings, rings didn't matter to me, the wedding didn't even really mean what you might think. I let his mom take the reigns and make it what she wanted, all I cared about was being with this human being for the rest of my life.
After a year or so I became pregnant and we began our journey as parents. Five years or so later along comes our second child, and then five years later we were surprised by our third.
THE DECLINE
The same year our third was born, Jeff's back started to really bother him. He had gone to doctors, they wanted to do a test that he never recovered from, he became bedridden later that year. That was 2002. He tried to be everything he could to everyone but couldn't. He hung out with our kids from his bed, this meant trips to the park were done, and instead we were watching movies and reading books.
HIS PASSING
After awhile the opiates he was on for the pain made focusing difficult, we could no longer read and watch movies. Somewhere along the road the insurance company decided to not authorize the medication that filled the pain pump in his abdomen. He had a stroke. He had a second stroke, a mind obliterating one while in the hospital. He never recovered and ended up in a nursing home for the last two years of his life. He died in February of 2013.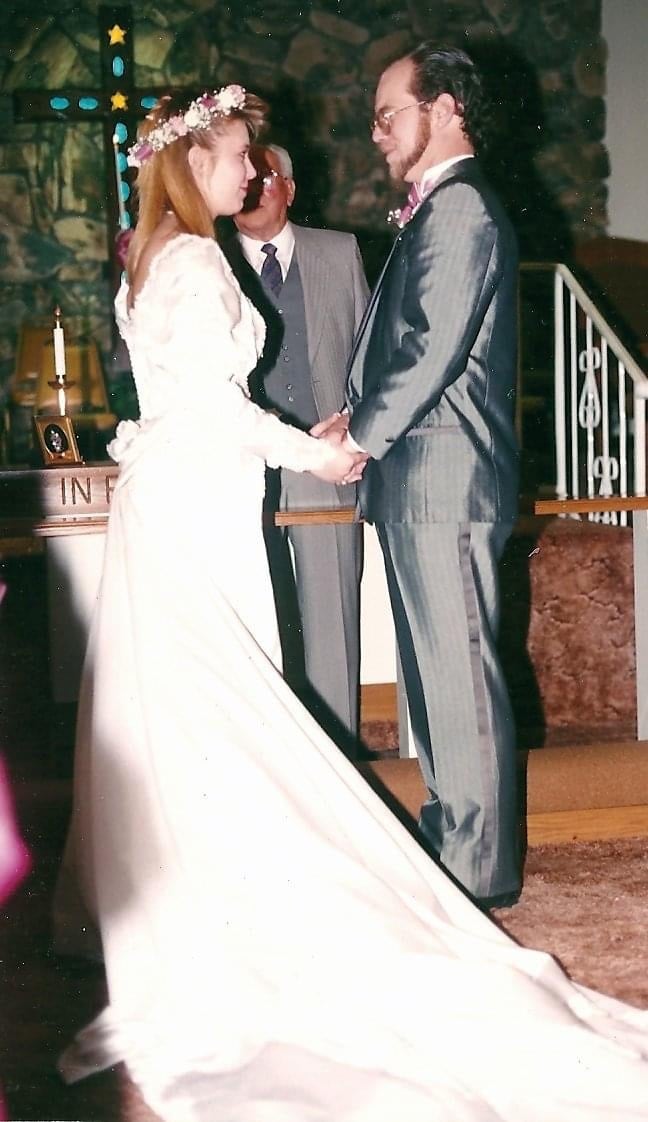 We're several years past his death and coping as a family. The kids are all adults now, but as autistic humans, they need a little extra help. I do my best. And as much help as I give them as their mom, they give me back as loving humans.
To honor my husband and the beautiful humans that we created together I am painting a series rooted deeply in love and what is in my heart. There will be a series that develops over time. So far there are two complete and a third nearly complete. (as of April 11)
In addition to the originals, there will be signed, numbered limited edition prints of each painting complete. There will be no more than 100 of each in the series.
There will also be NFT drops of each painting in the series, with the first every of my NFTs to drop on what would have been Jeff's 59th birthday... April 28, 2022.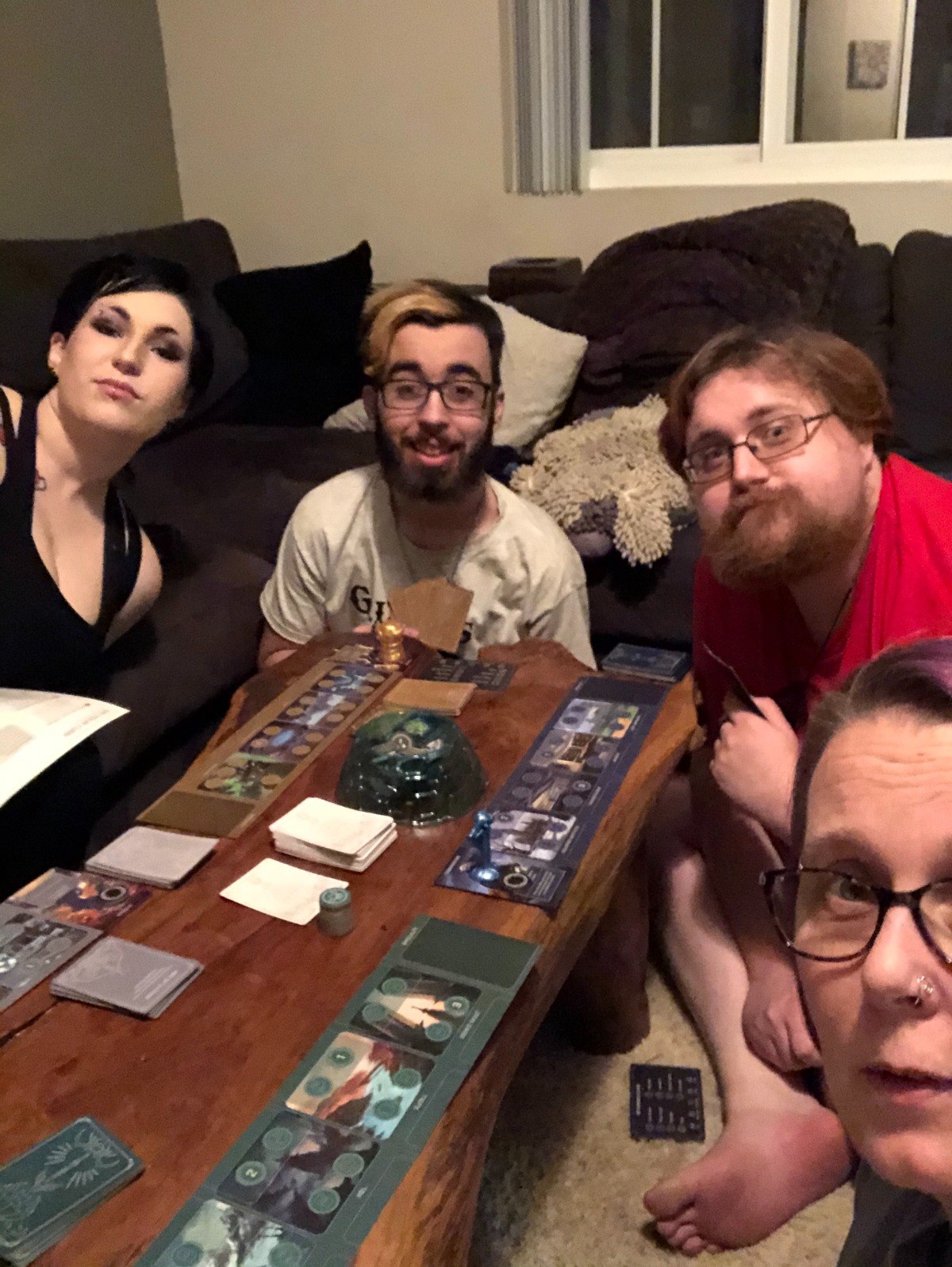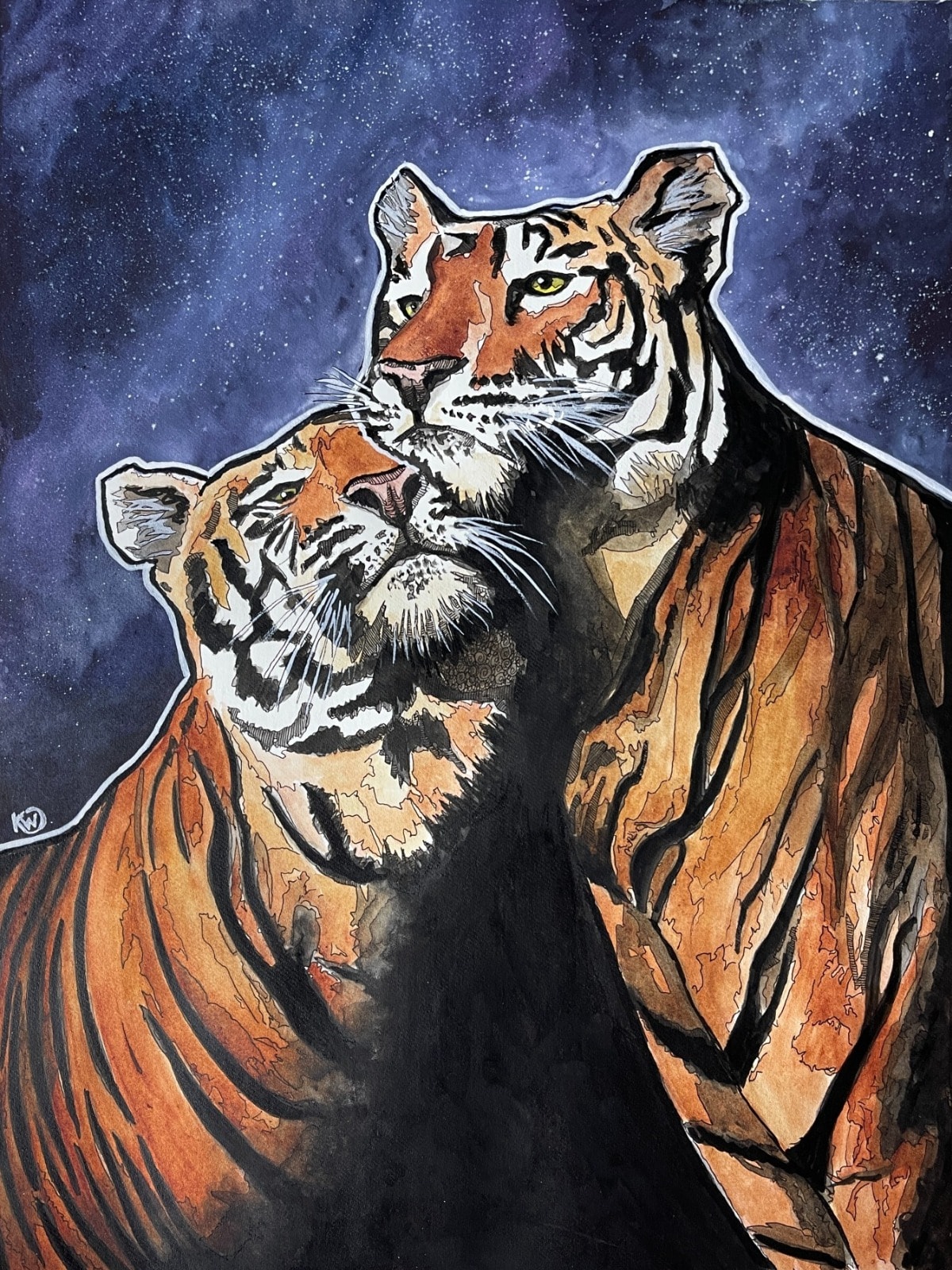 midnight love series
kindred spirits
"Kindred Spirits" is the first in what will be a series of paintings done with lovers within the wildlife community. Combining my love for animals with the memory of my husband. I will release the NFT of "Kindred Spirits" on what would have been his 59th birthday on April 28th, 2022.
Proceeds from the NFT purchase will go towards securing stable housing for my humans, and setting them up for the day that I am no longer here to take care of them, as they will always need some form of assistance. Hopefully I can facilitate that and leave them a legacy that makes their life easier. It's what Jeff would have wanted.