What If Your Art
Could DO
Something
imagine it coming to life and interacting with it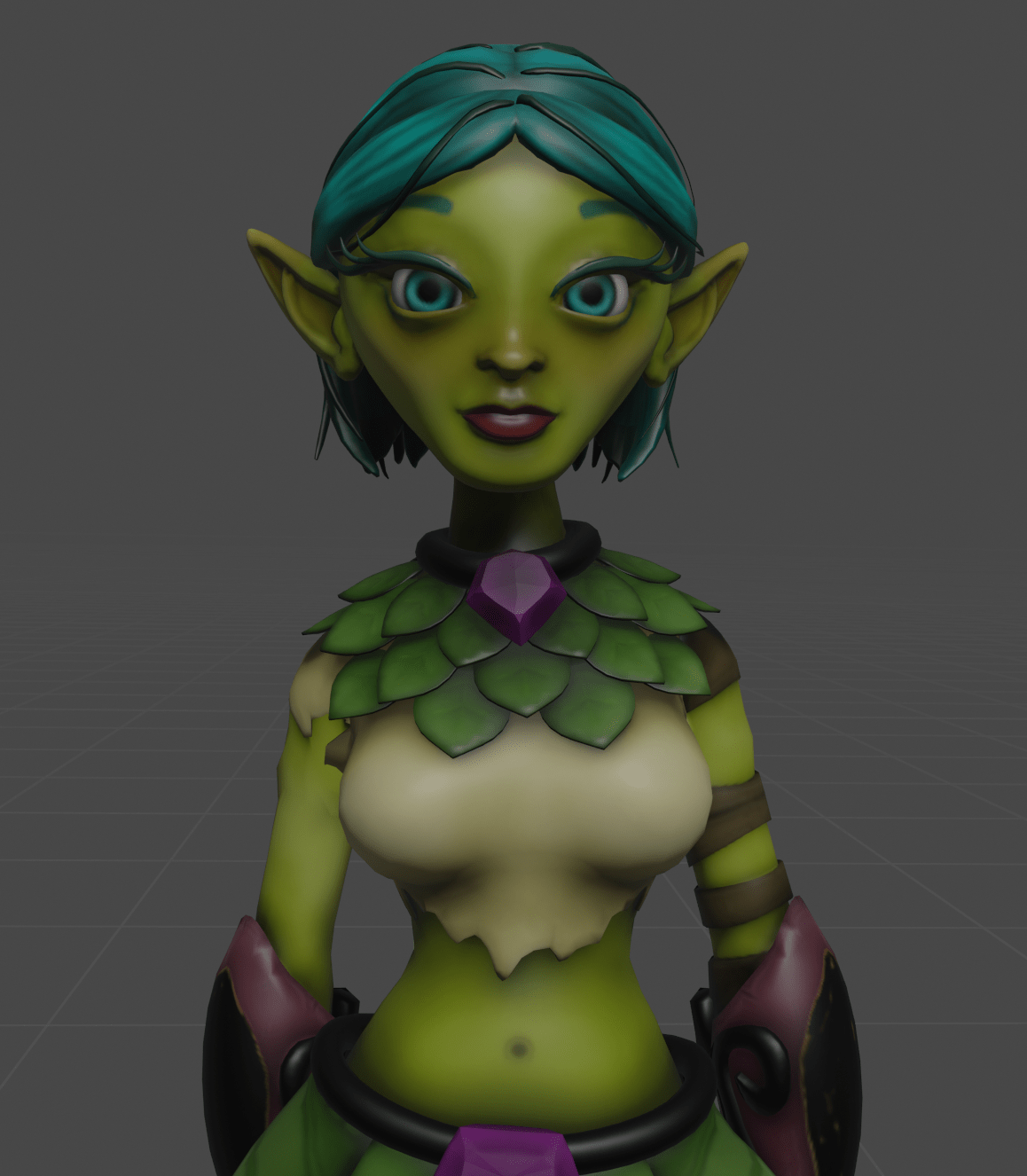 First introduced in my coloring book back in late 2019 by Mist, Augmented Reality (AR) has become a staple of my work. I'm always looking for fun ways to incorporate it and provide more content.
Whether that is through something fun like an animation, or something educational, like the 'fun facts' throughout the coloring book, or even endearing video messages left for loved ones to find, I'm always finding new ways of incorporating additional content through AR .
The possibilities are endless.
What if it could come to life?
I've created a 3d model, placed it in a beginning position to match the painting, then animated it and made it come to life with movement and sound.
or play a memory...
Imagine taking that collection of memories, whether its a video of a favorite time, place or event, or even a series of photographs taken throughout someone's life and turning that into a memory that will live on as an on demand experience alongside that meaningful commissioned painting.
or tell a story to a kiddo at bedtime...
So you hang a painting in your kids room that will not only add to the decor and bring some smiles, but it has a hidden super power. It can tell your kids a bedtime story. A story or multiple stories can be embedded in a single code. And for that matter, the image and code can be printed on a pillow for sleep overs.
or show how the piece was created...
We all look at things and wonder how that came to be, now you can have that timelapse (because who has hours and hours to spend watching paint dry besides myself?) video available at a moment's notice to either answer some curiosity or study for ideas, or just appreciate the birth of a painting.
or just for fun!
Some of these are done just for the fun of it... and if at the end of it, any of this made you smile, then I've done my job.
Augmented Reality Art
CUSTOM MEMORIES
$35

(PRICING IS IN ADDITION TO THE COST OF COMMISSION REQUESTED)
Let's take that ordinary, but special custom piece and make it that much more special by adding an embedded video. The video will tie to a QR Code that ships with the piece. You can choose to embed the QR Code right into the image, or display it alongside it, either way, the memory video that accompanies the piece will be able to play whenever you want.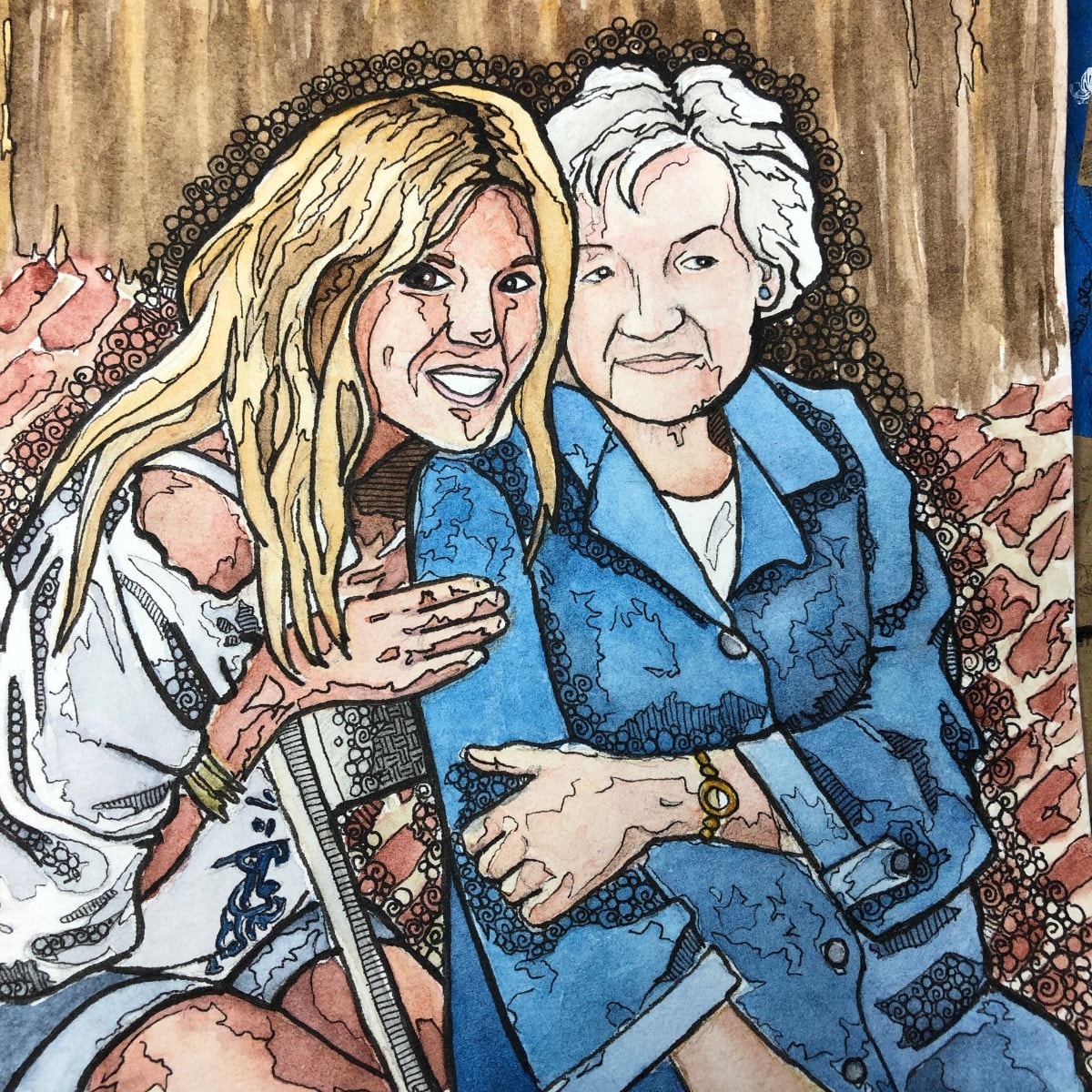 people MEMORIES
We all have those people in our lives that mean the world to us. Their lives mean so much and have such an impact on everyone around them. Honor them with not just any commission, but one that takes all those special images and vids and form them into a memory that can be played over and over again.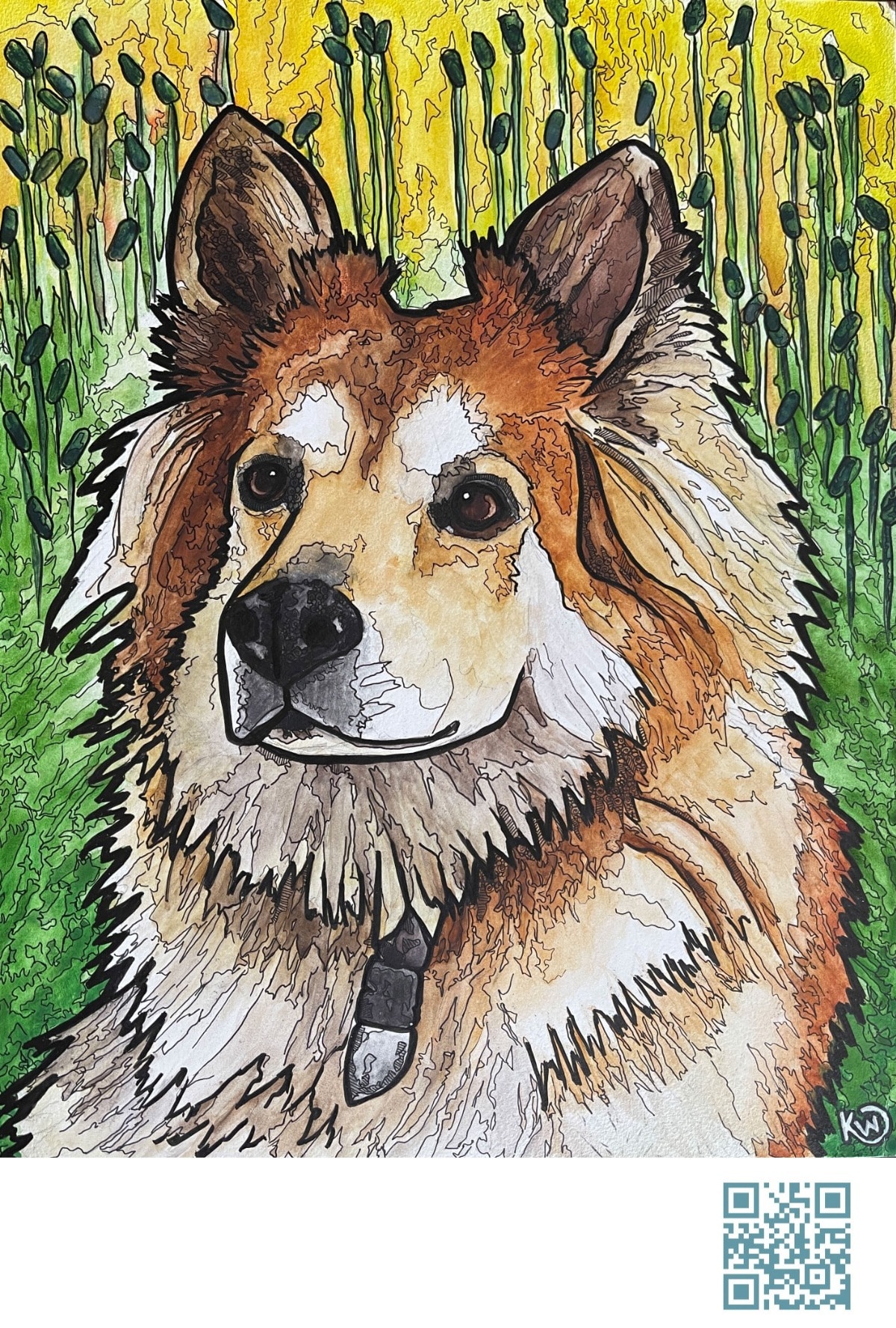 PET MEMORIES
Entrust me with images of your pet and I will string together a slideshow, or video montage of your pet to go along with the portrait that you've commissioned. (Scan QR Code with your phone to see what I did with the portrait above)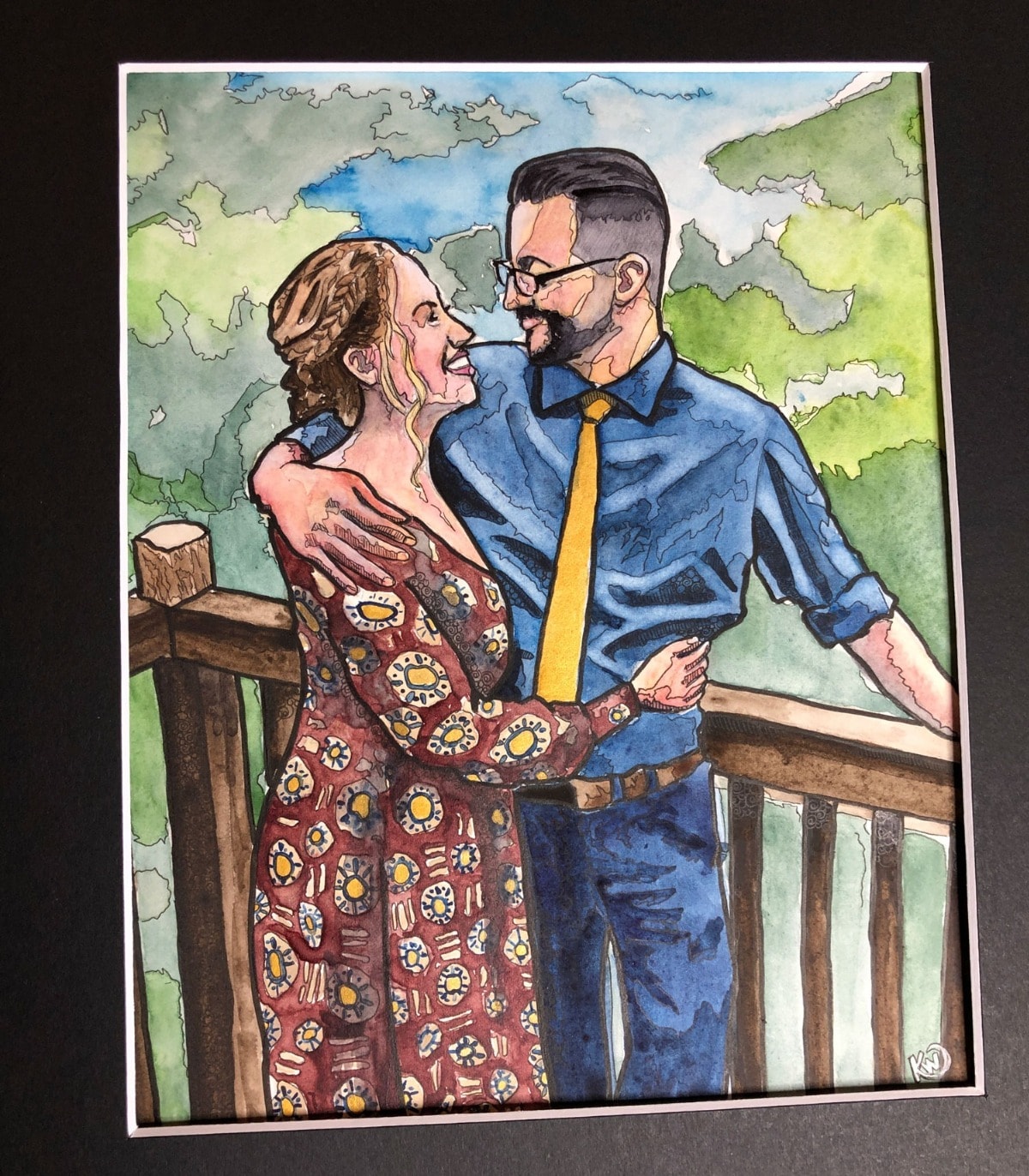 SPECIAL EVENT MEMORIES
Take that special event in your life and turn it into a memory with a combination of a commissioned painting with a video embedded memory to accompany it. It could be a special birthday, graduation, engagement, wedding, you name it.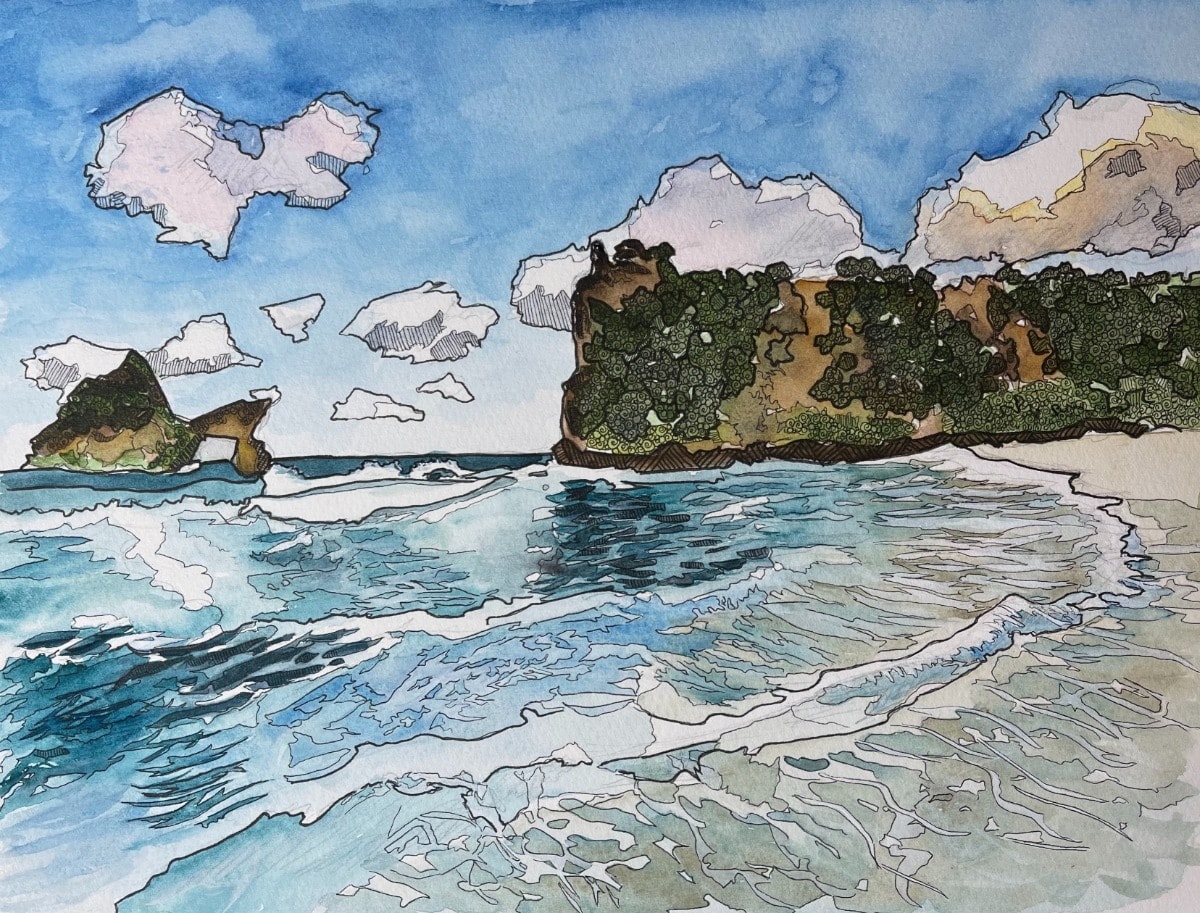 vacation MEMORIES
Take this idea and your favorite photo of your last vacation and let me paint that last vacation spot and then create a stream of memories from pictures you took while the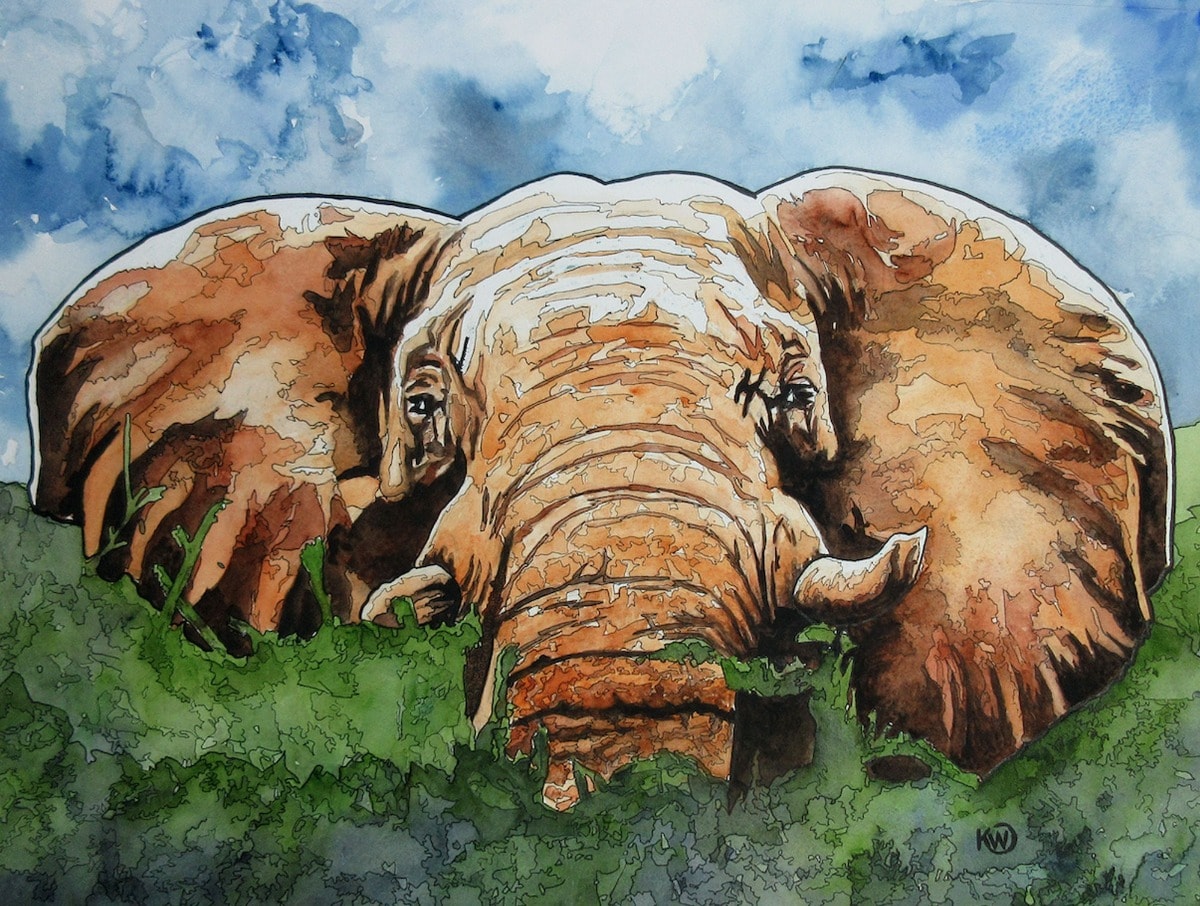 majestic
The elephant and bushes become 3D. He starts to come out of the bushes, rears up, trumpets, all as he is lunging forward toward the viewer. He lands back on all fours and then recedes back into the bushes.
This animation currently only works with Zappar (an free mobile app that is easy to download)
$30
(PRICING IS IN ADDITION TO THE PRINT)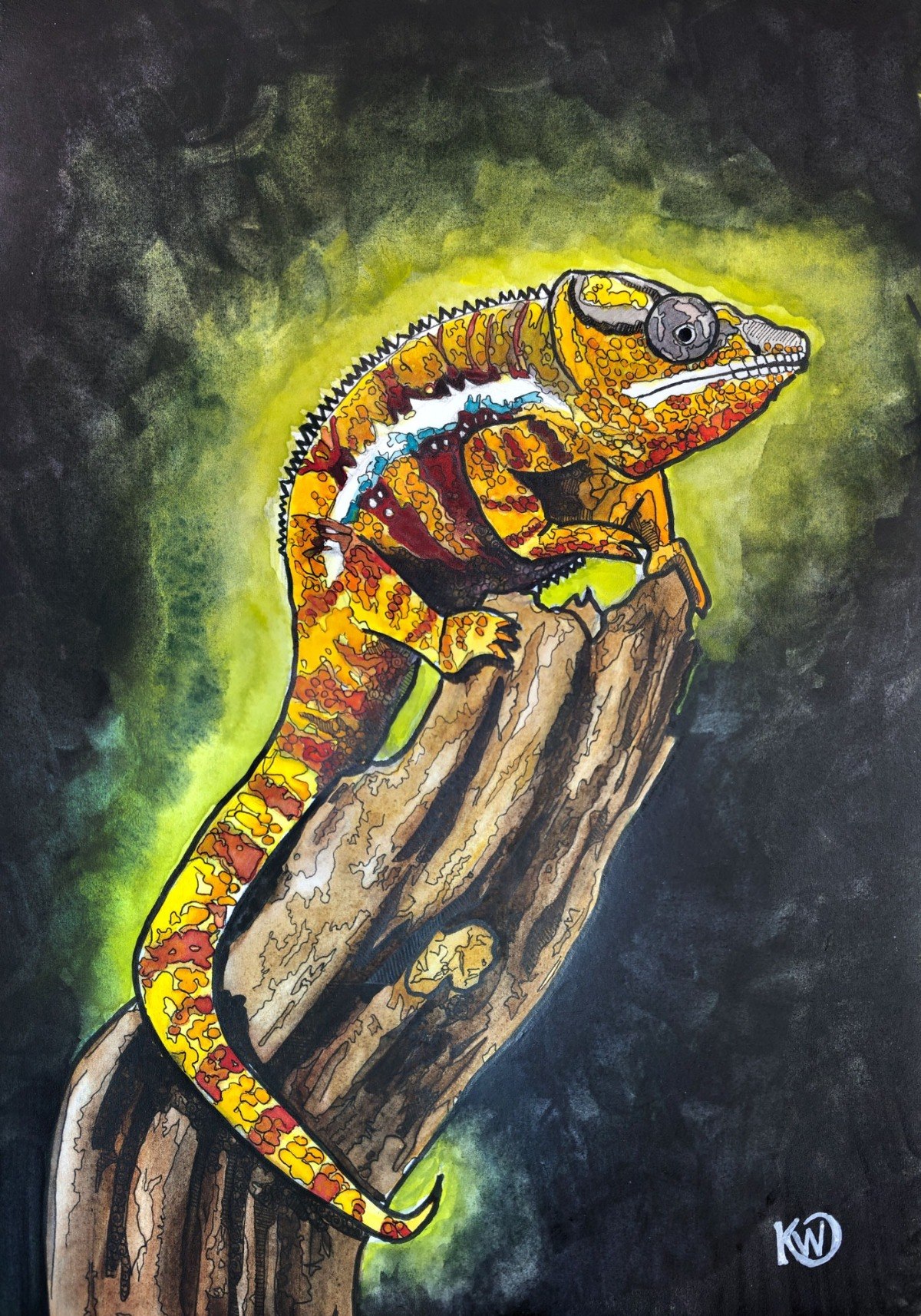 panther chameleon 4
Short and sweet, this guy will make you laugh. He materializes in 3D, turns his head toward you and then flicks his tongue out at you, as if to try to catch that fly by your ear.
This animation works with a QR Code. No additional app download necessary.
$20
(PRICING IS IN ADDITION TO THE PRINT)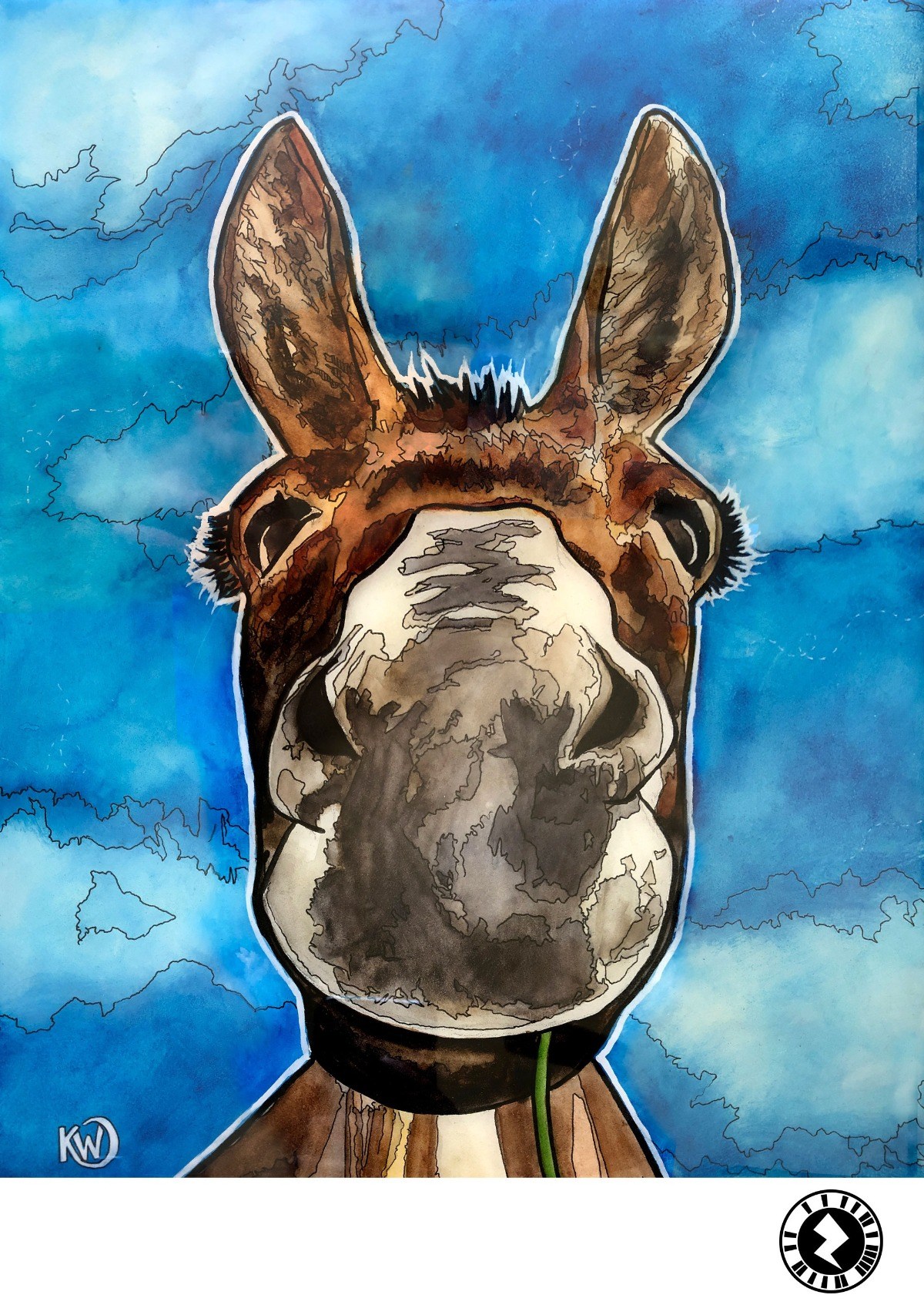 STANLEY
This piece, when activated, will read the story of the Wonky Donkey. Imagine a painting in your child's room that has embedded stories that can be read to your kiddo. This piece is also available on a pillow for those sleep overs.
It currently utilizes the Zappar application. Zappar is a free download available in your application store.
$20
(PRICING IS IN ADDITION TO THE PRINT)
TIME LAPSES
$15
(PRICING IS IN ADDITION TO THE COST OF THE PRINT)
All of these time lapses run on QR Codes. You have the choice of the code being embedded (small) in the lower right corner of the piece as it is printed, or to have a code sent to you that can be displayed alongside the piece.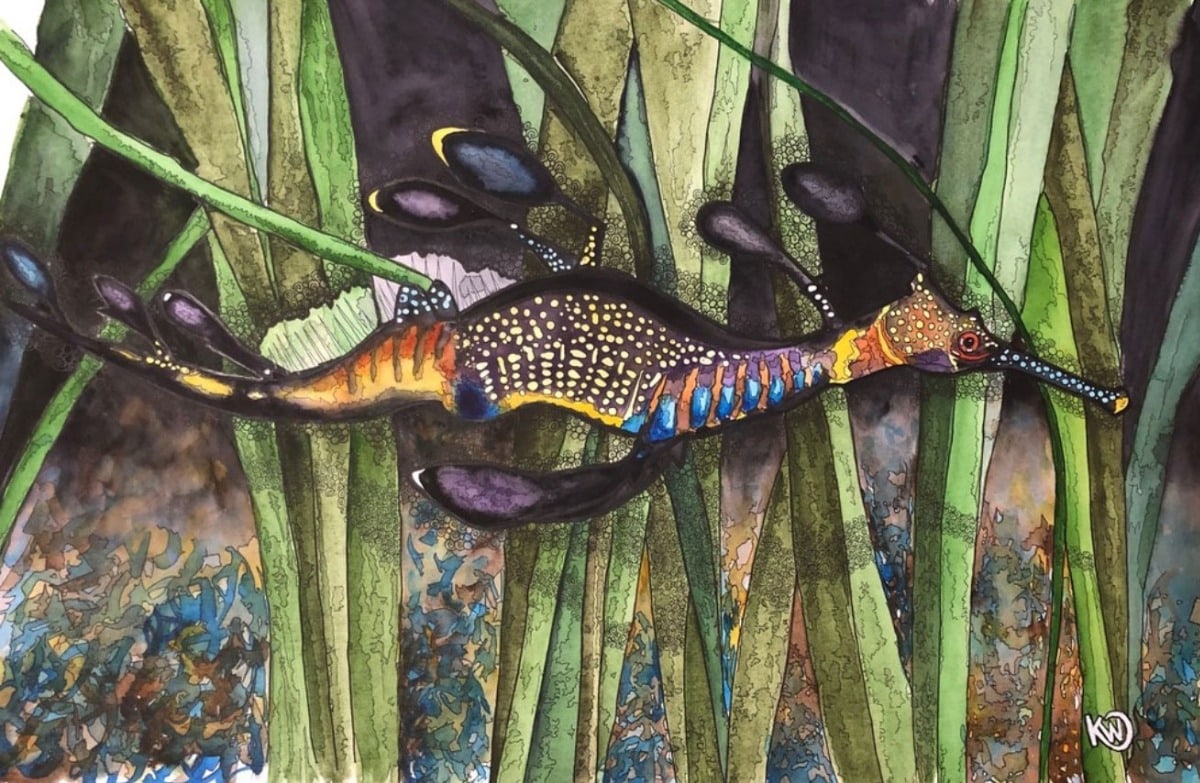 LEAFY SEA DRAGON 02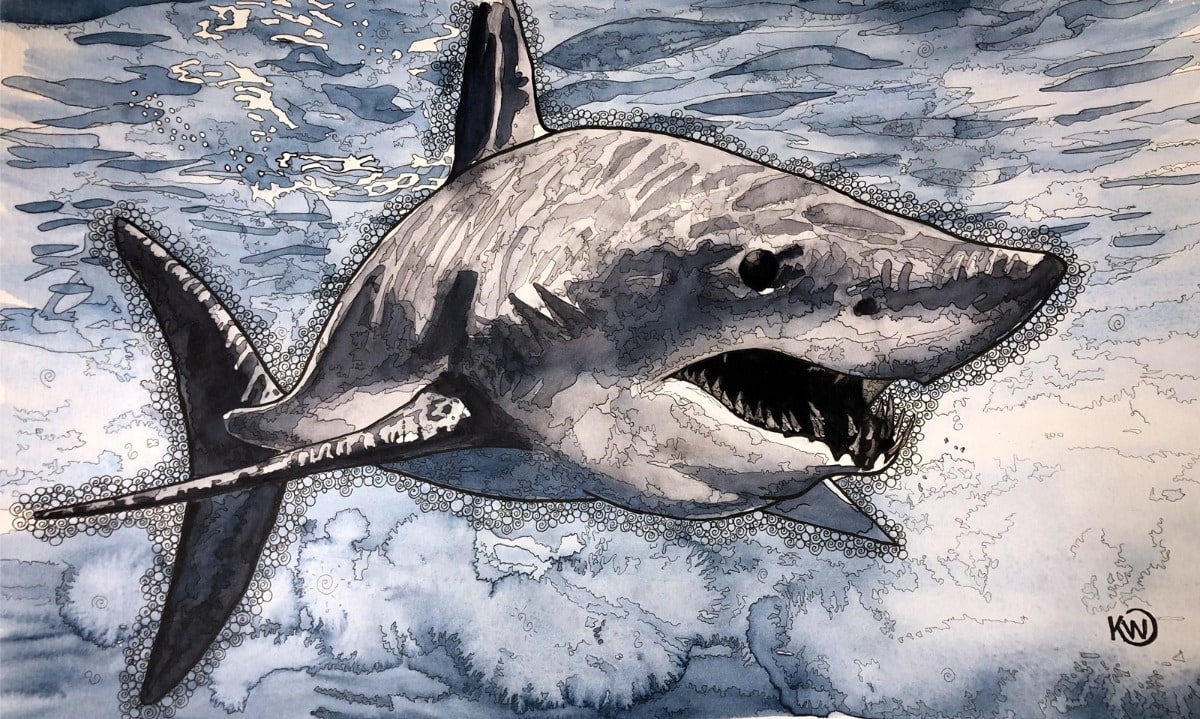 MAKO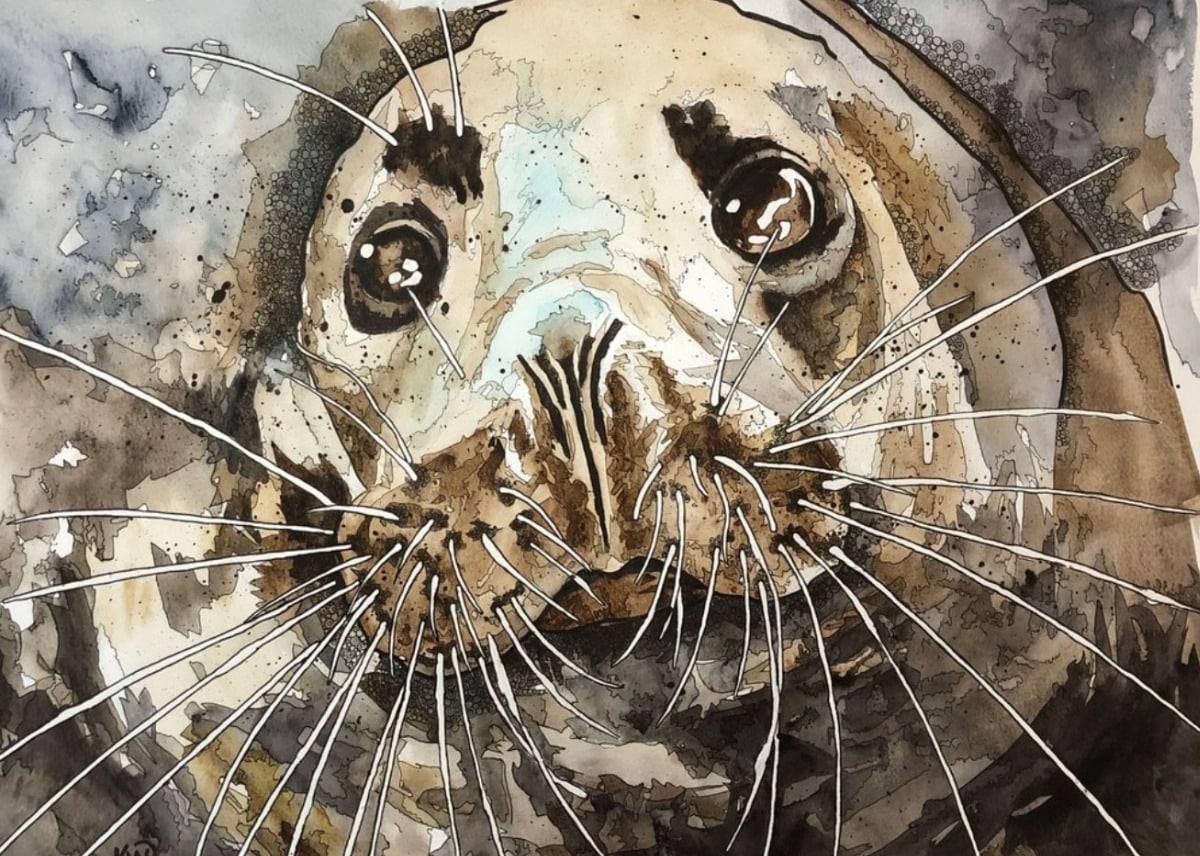 SEA LION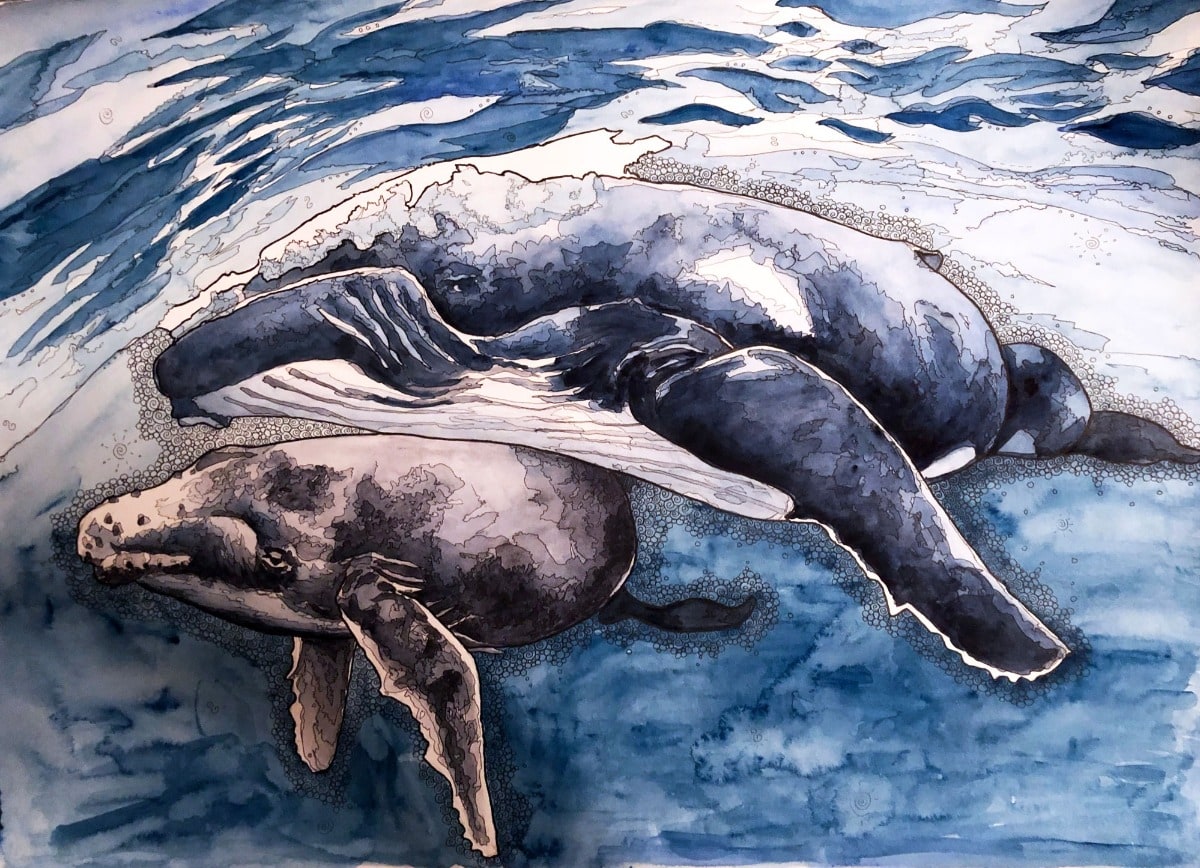 HUMPBACK AND HER CALF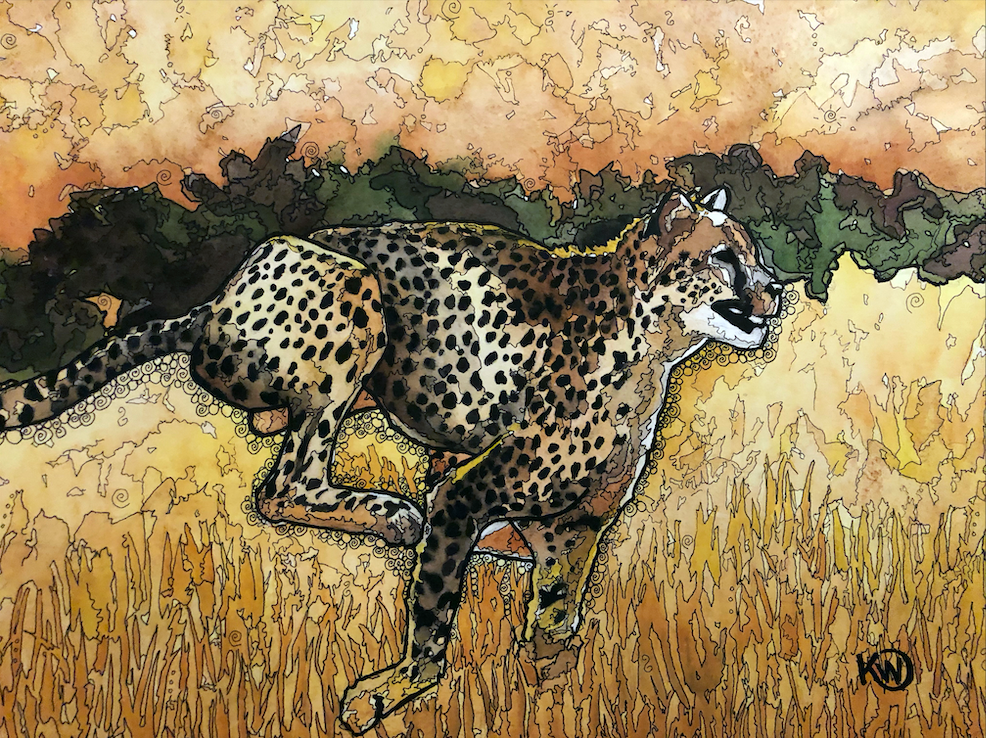 FASTER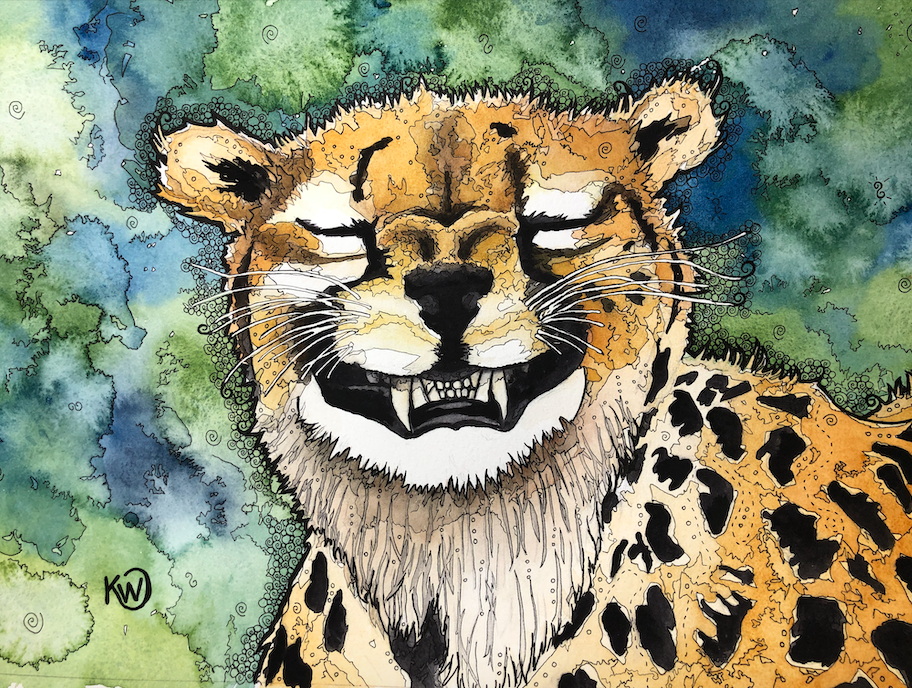 GRINNING CHEETAH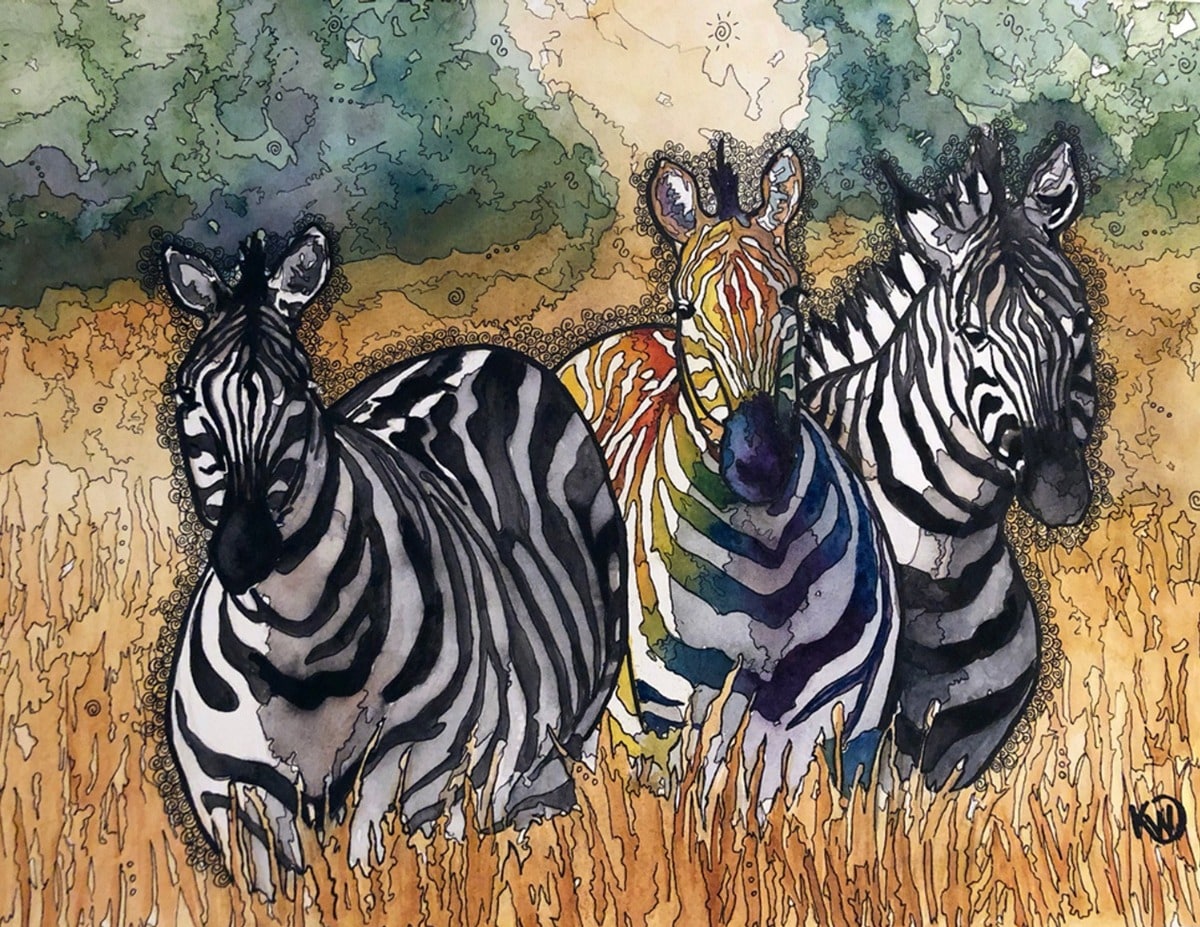 DAZZLE IN THE VALLEY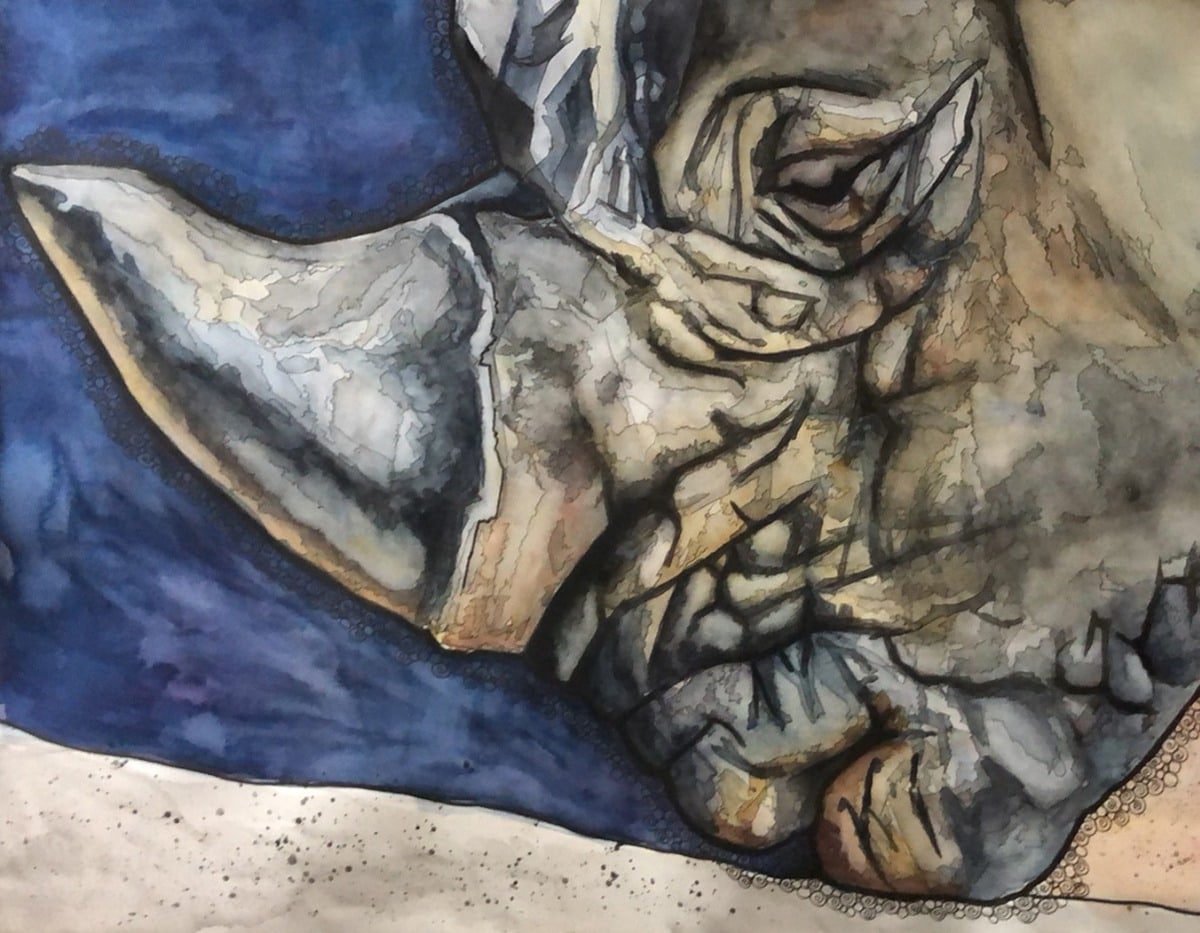 WRINKLES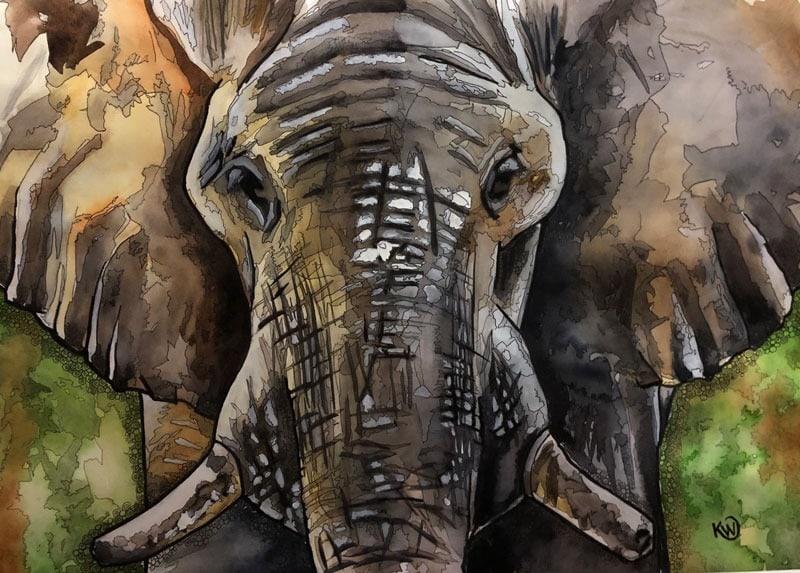 BULL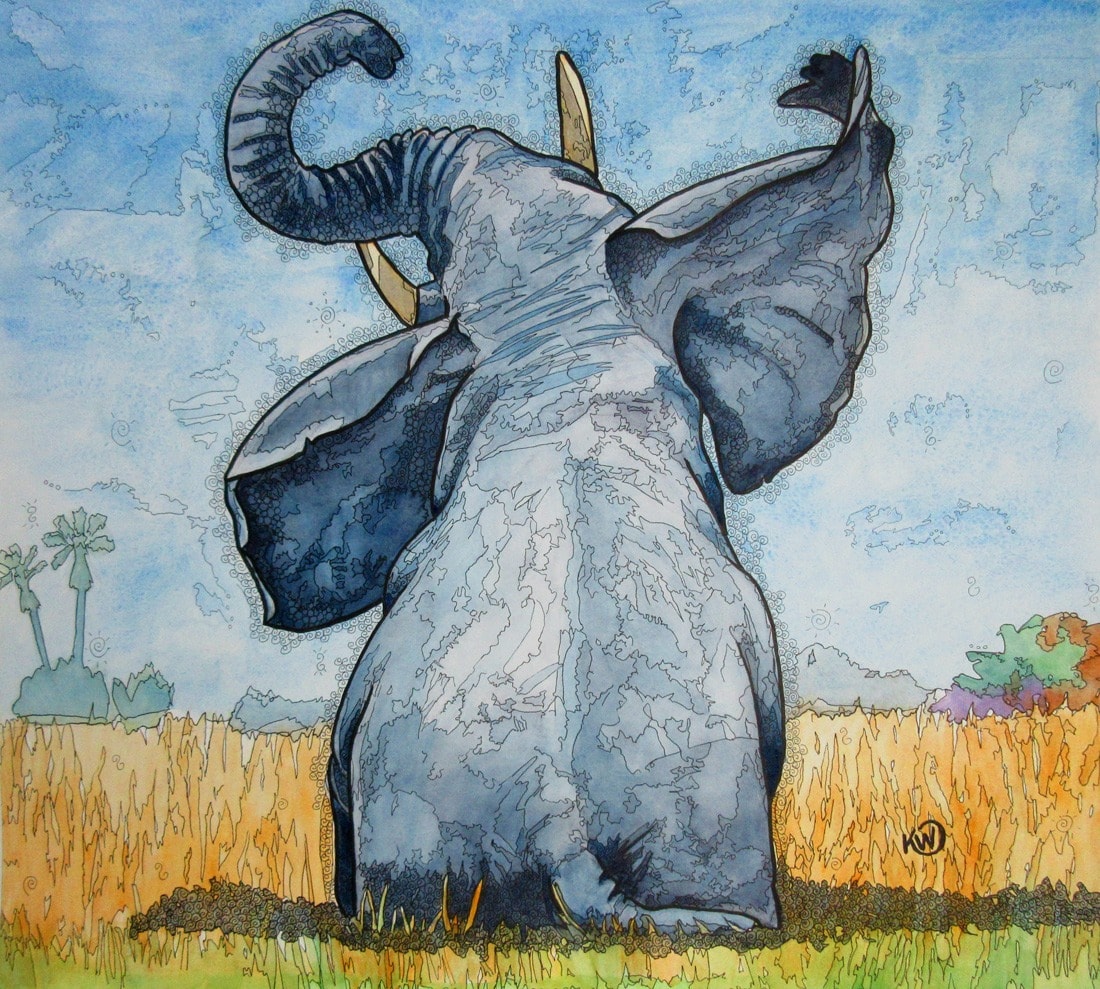 JUBILEE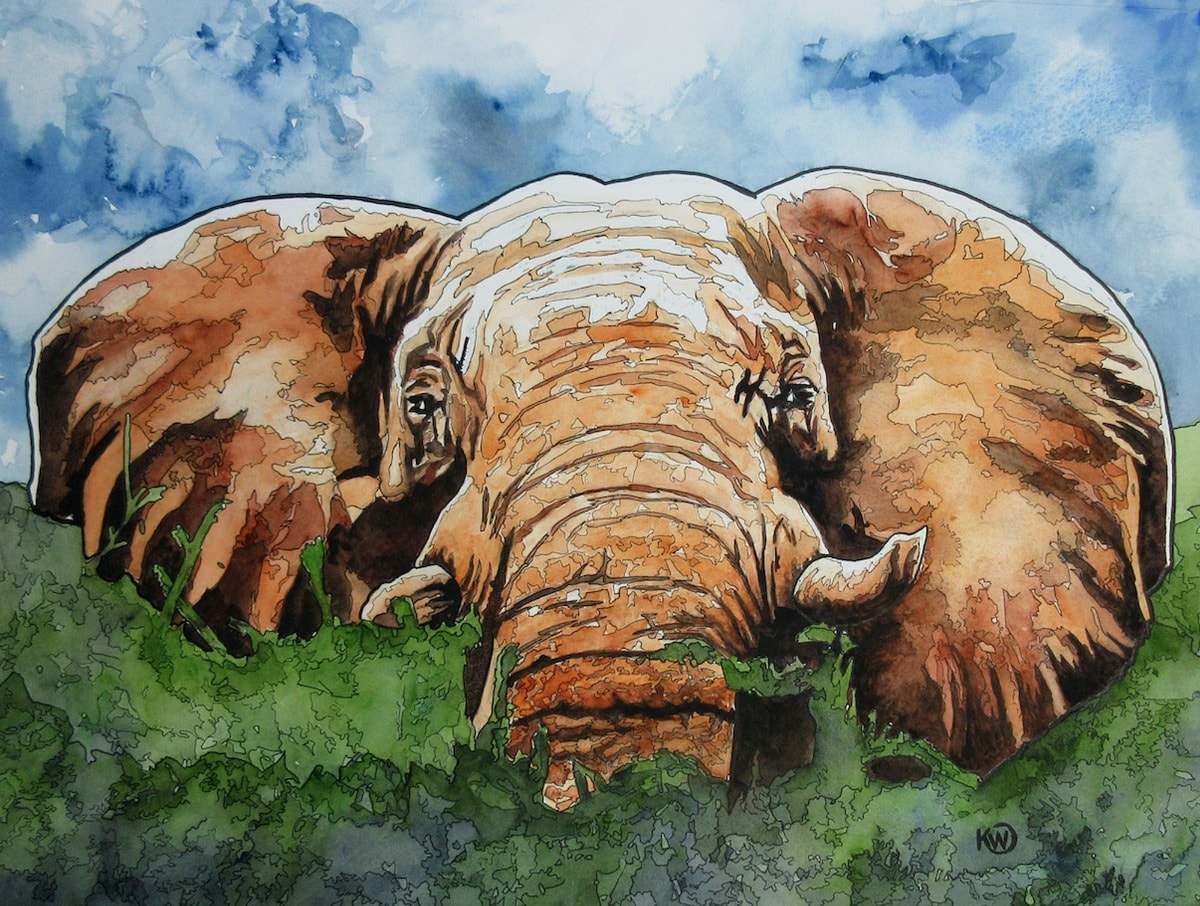 MAJESTIC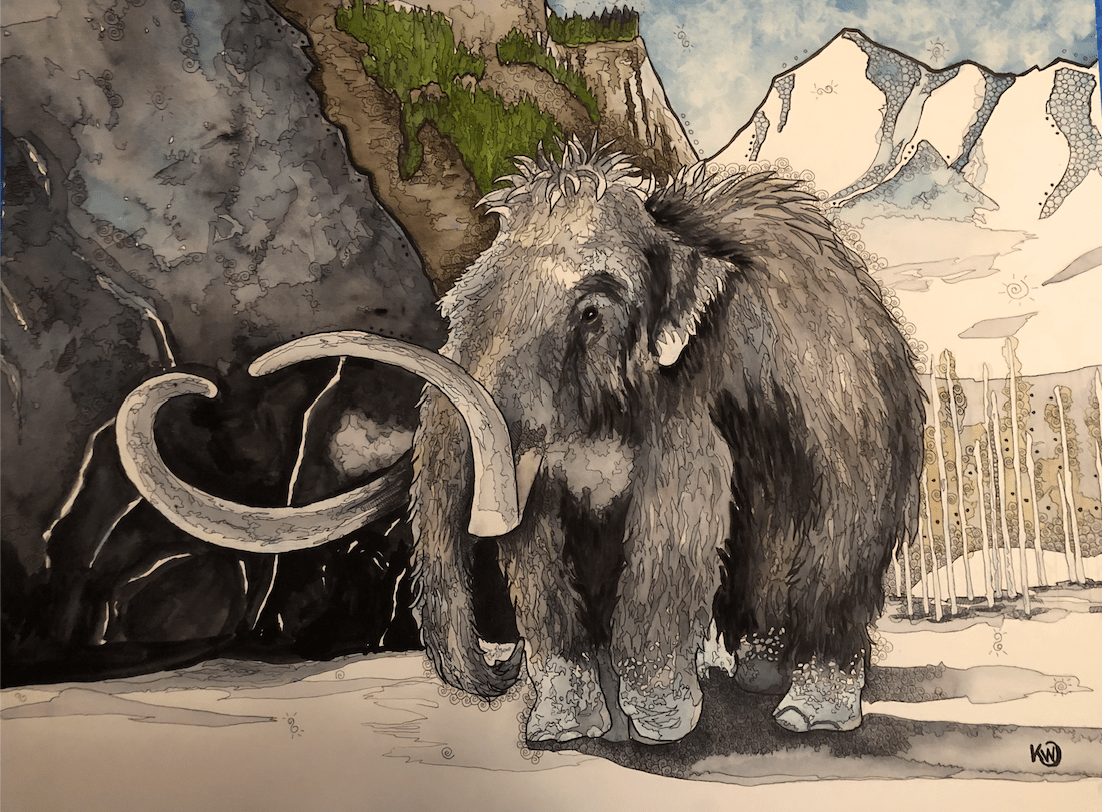 SNOW DAY

CLASS CLOWN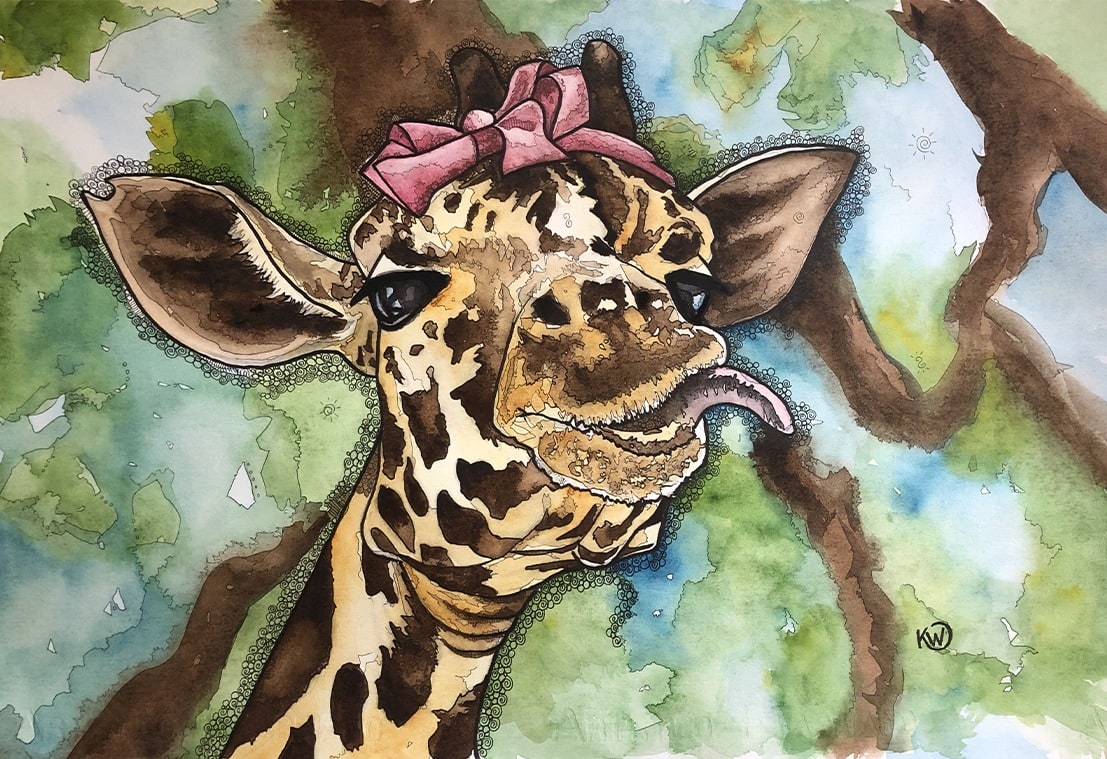 GOOFY GIRL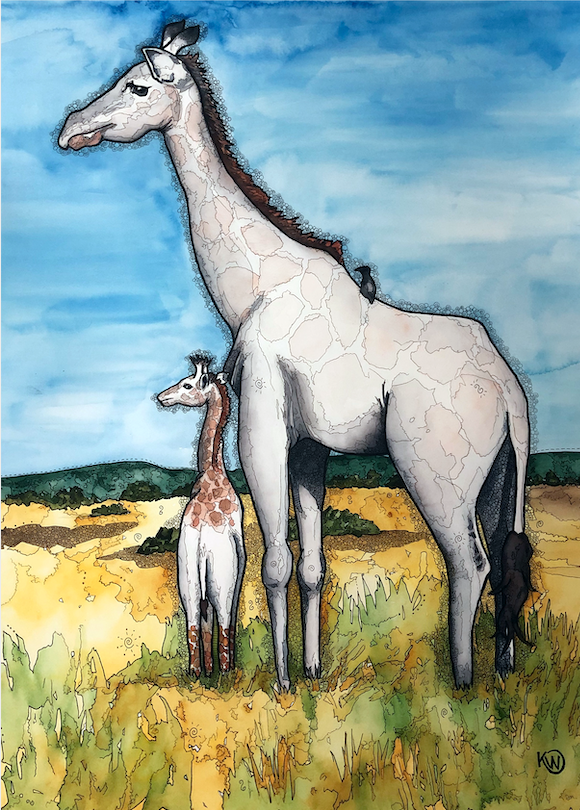 WHITE GIRAFFES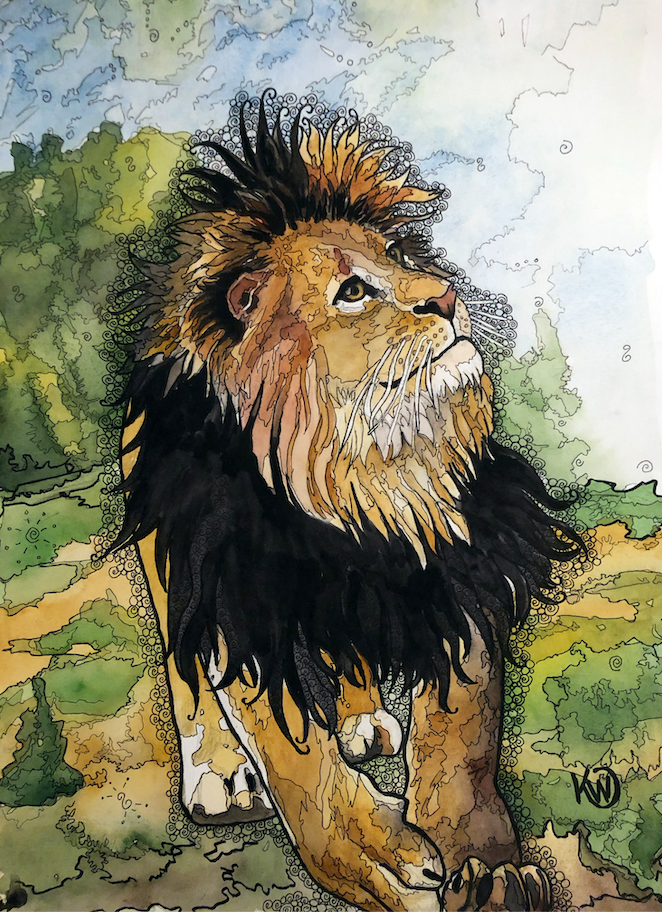 OUT FOR A STROLL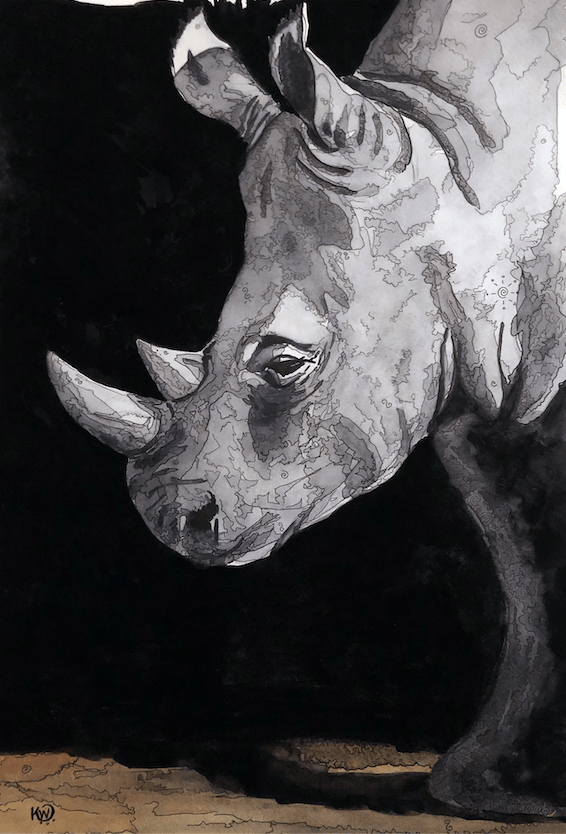 GOODBYE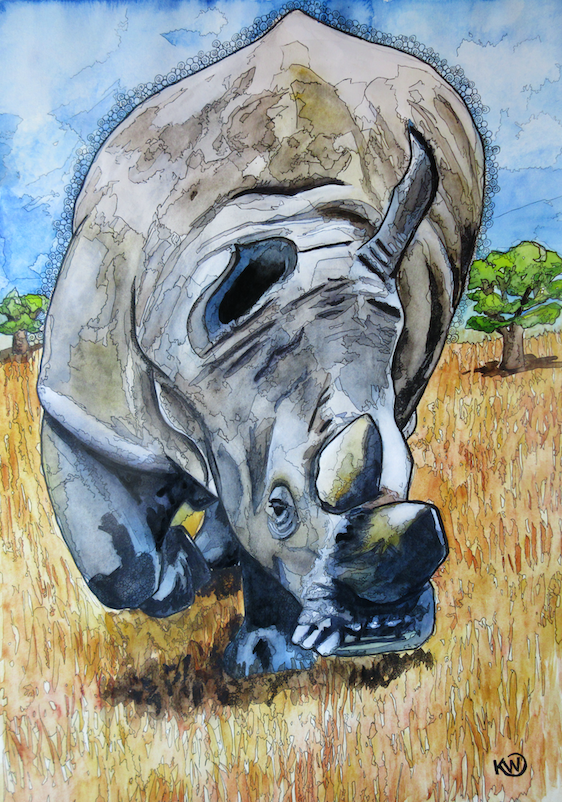 CHARGE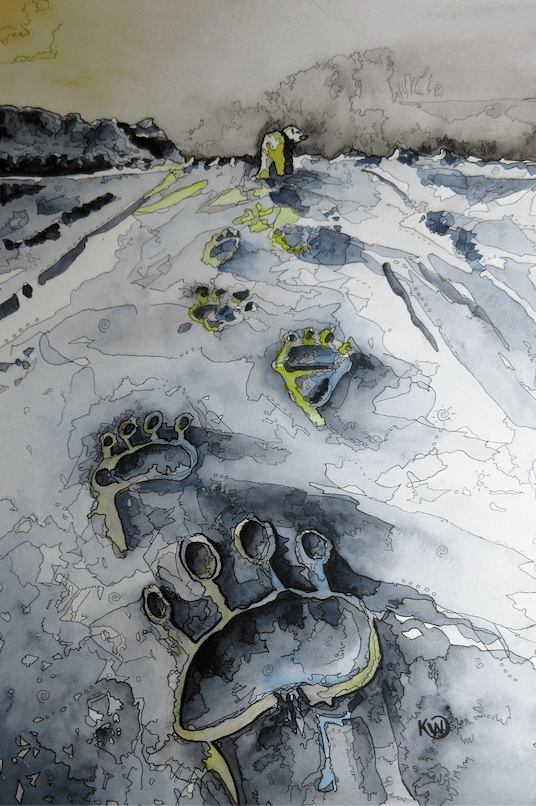 WALKING AWAY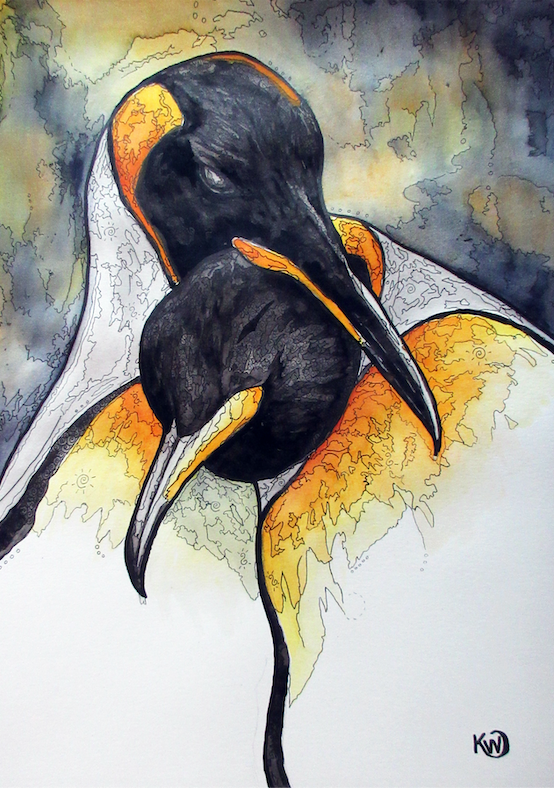 LOVERS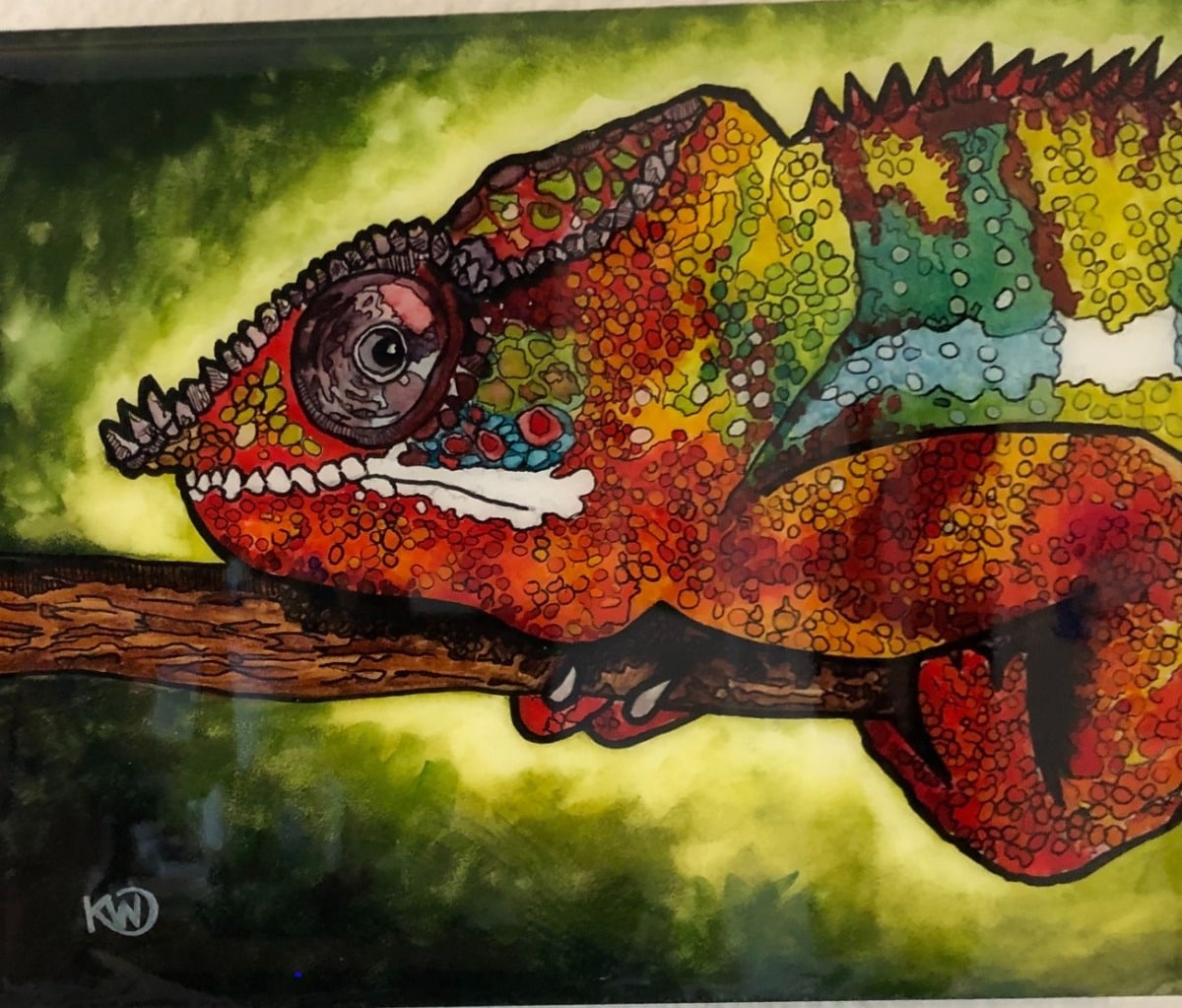 CHARLIE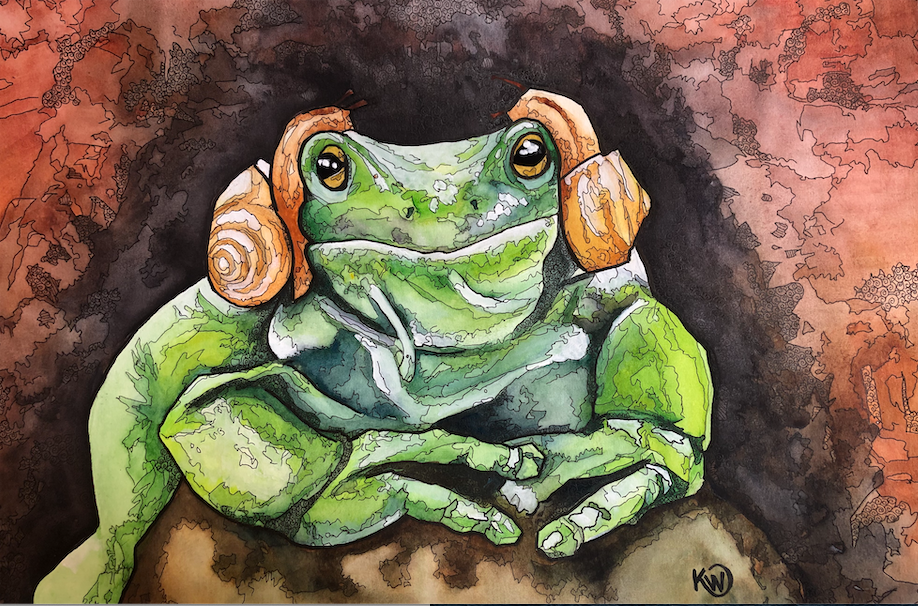 PRINCESS LEIA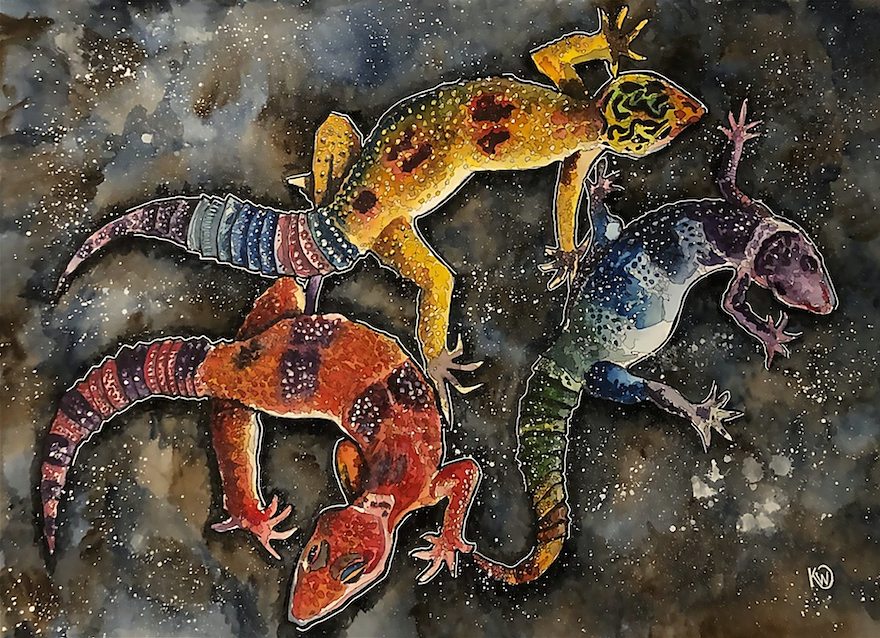 THREE GECKOS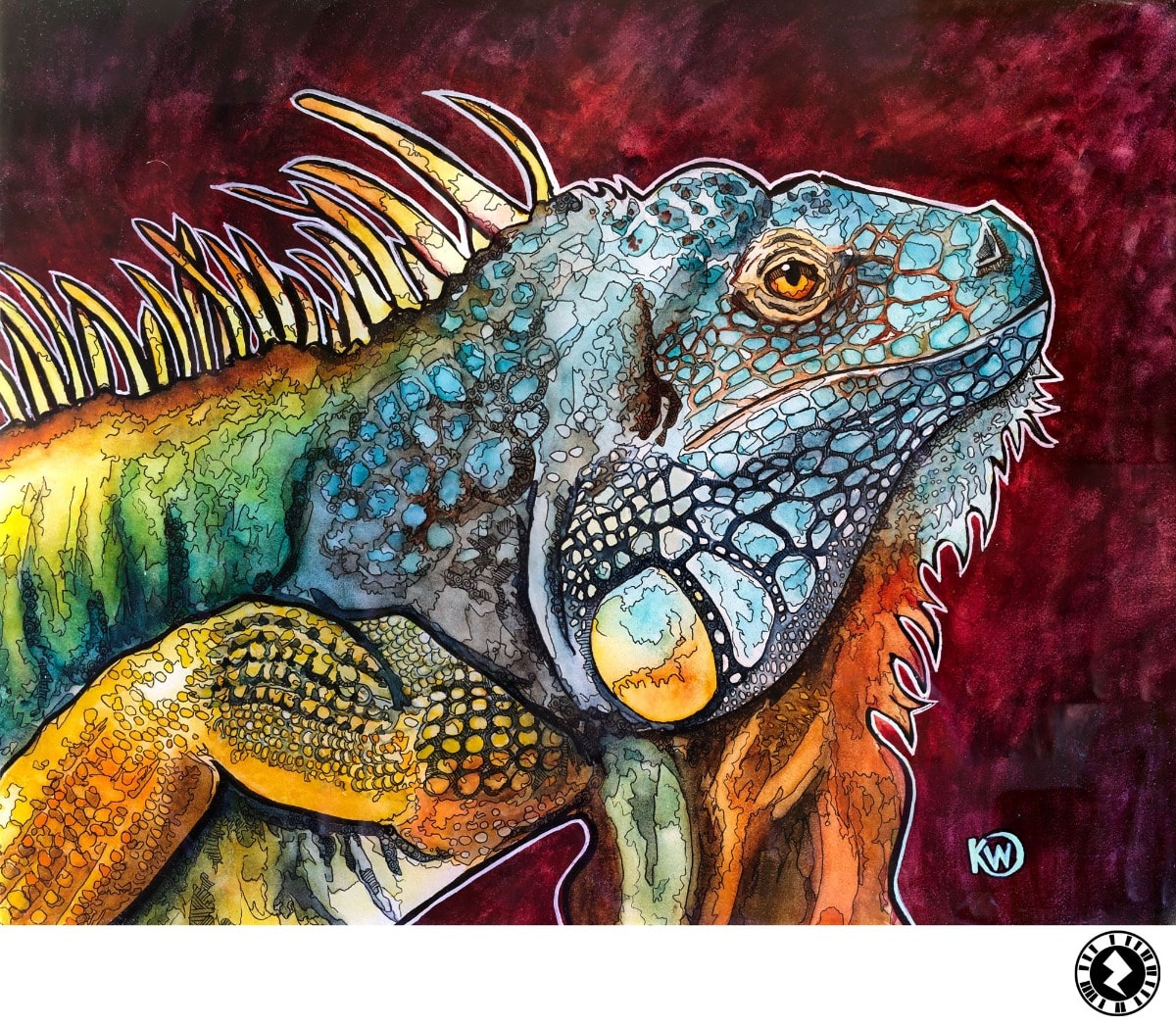 EARL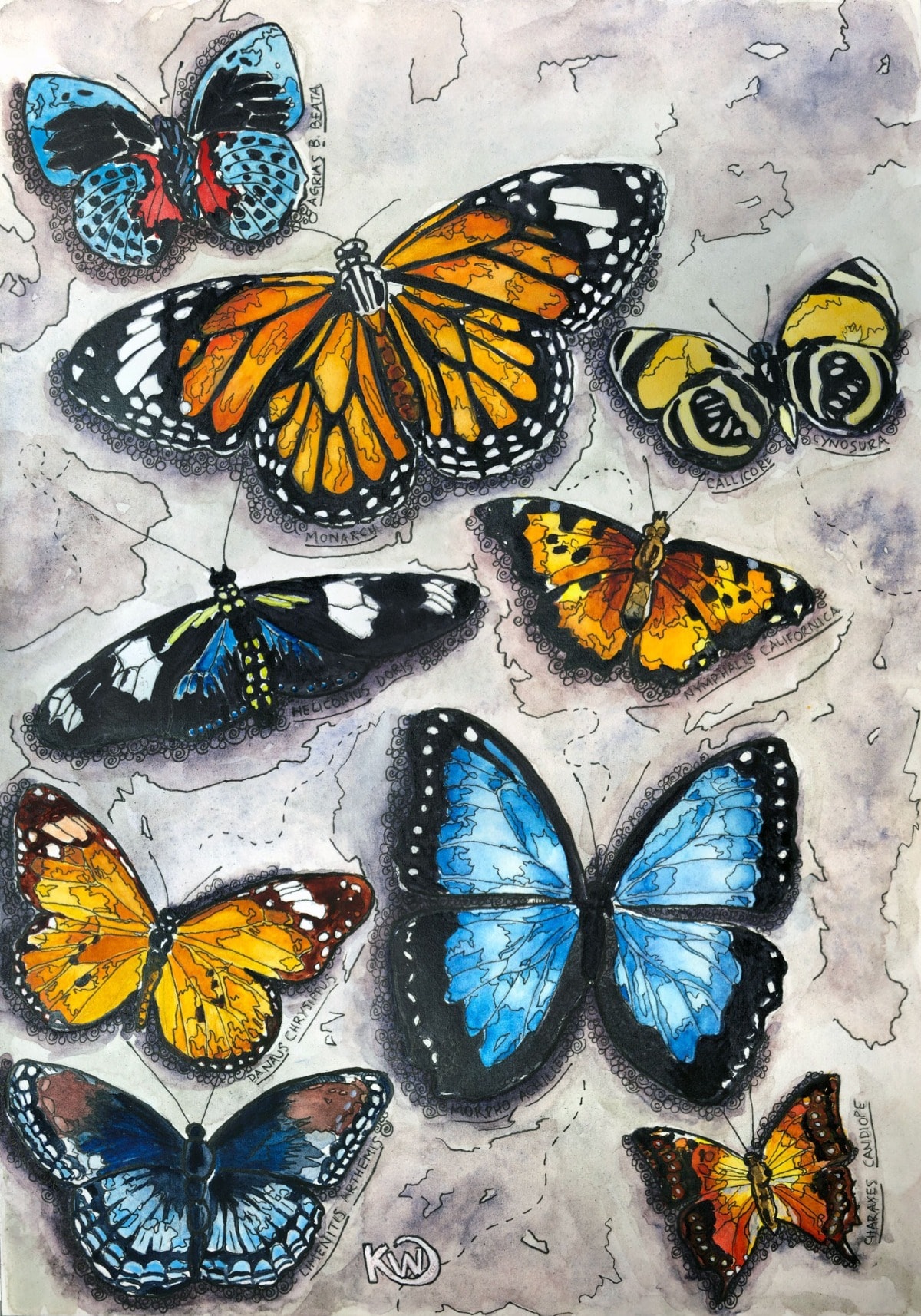 BUTTERFLIES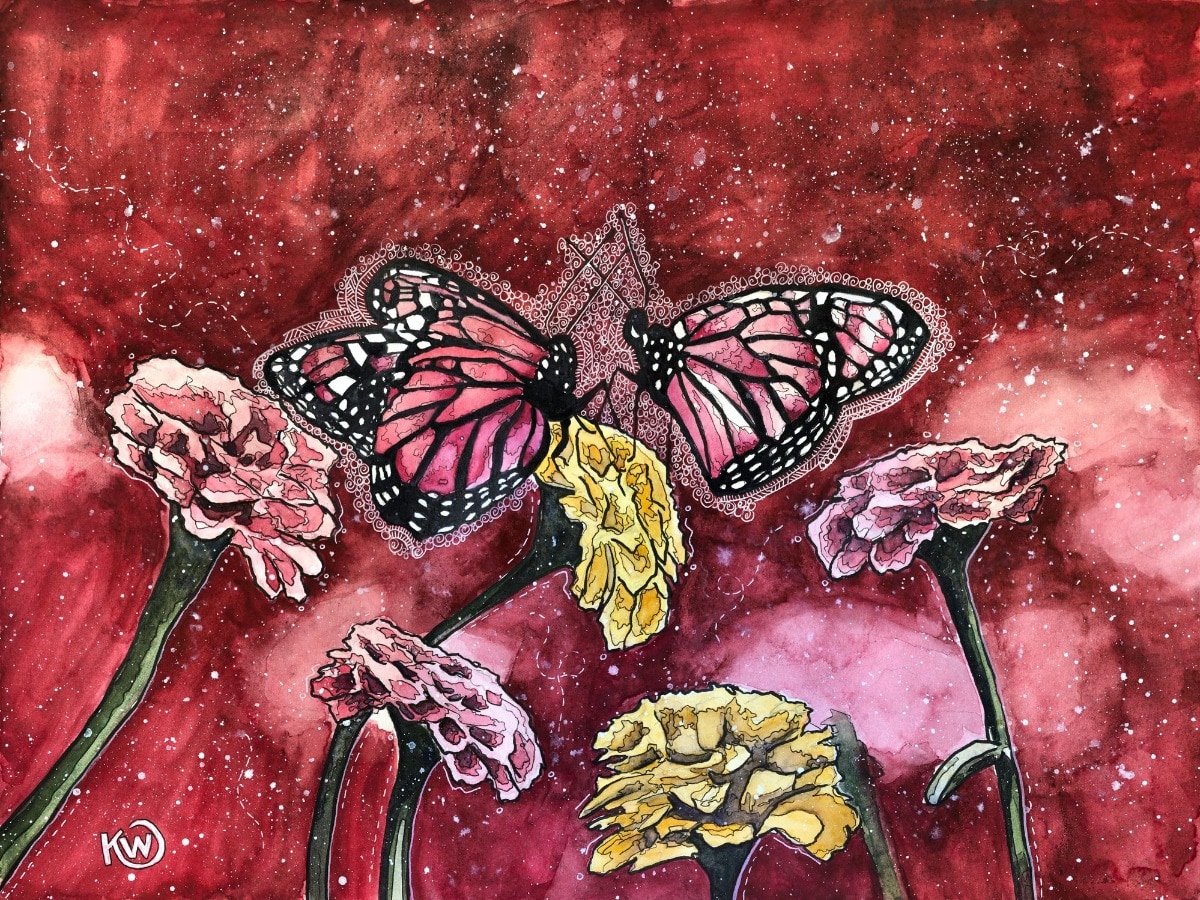 PINK BUTTERFLIES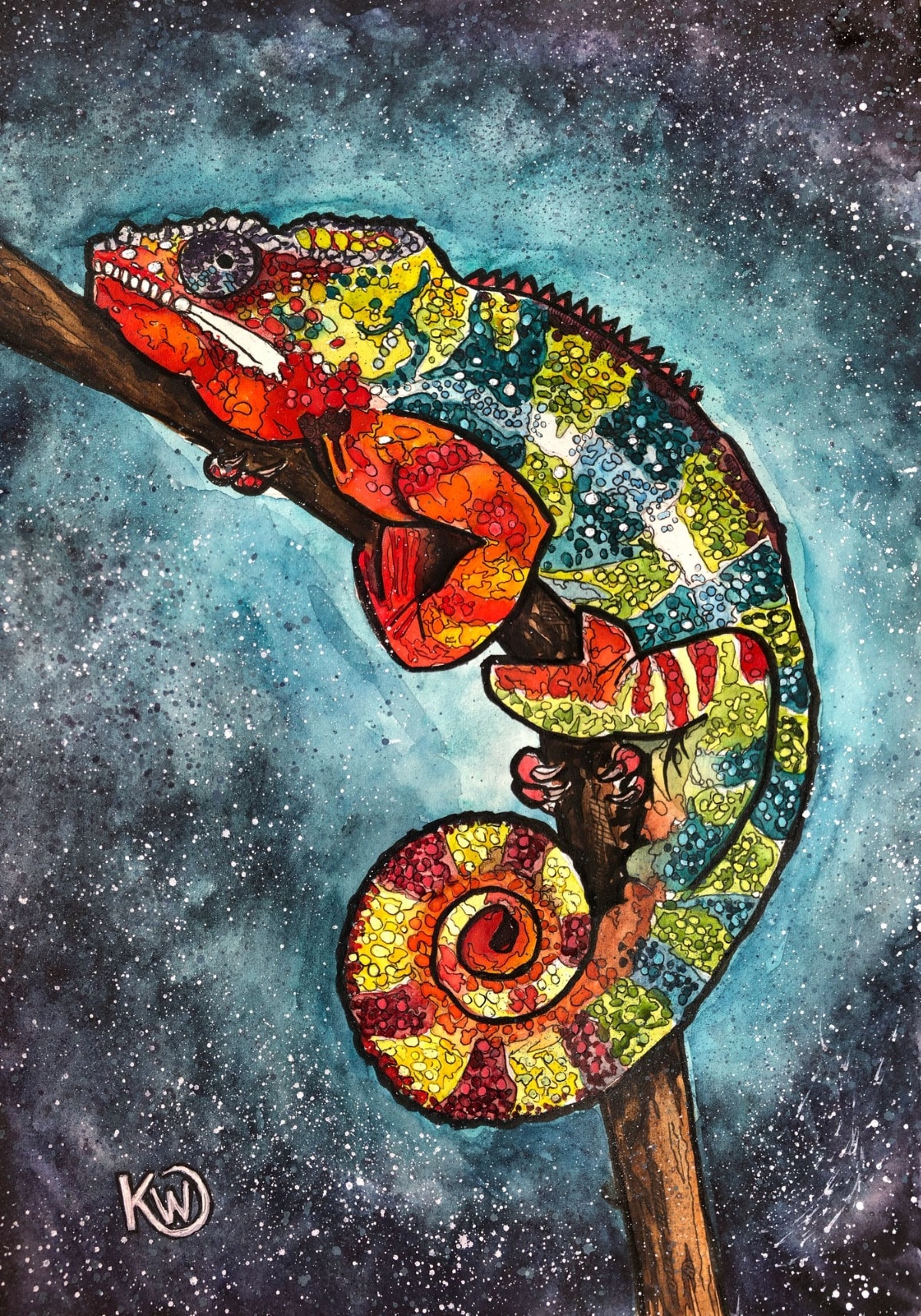 PANTHER CHAMELEON 3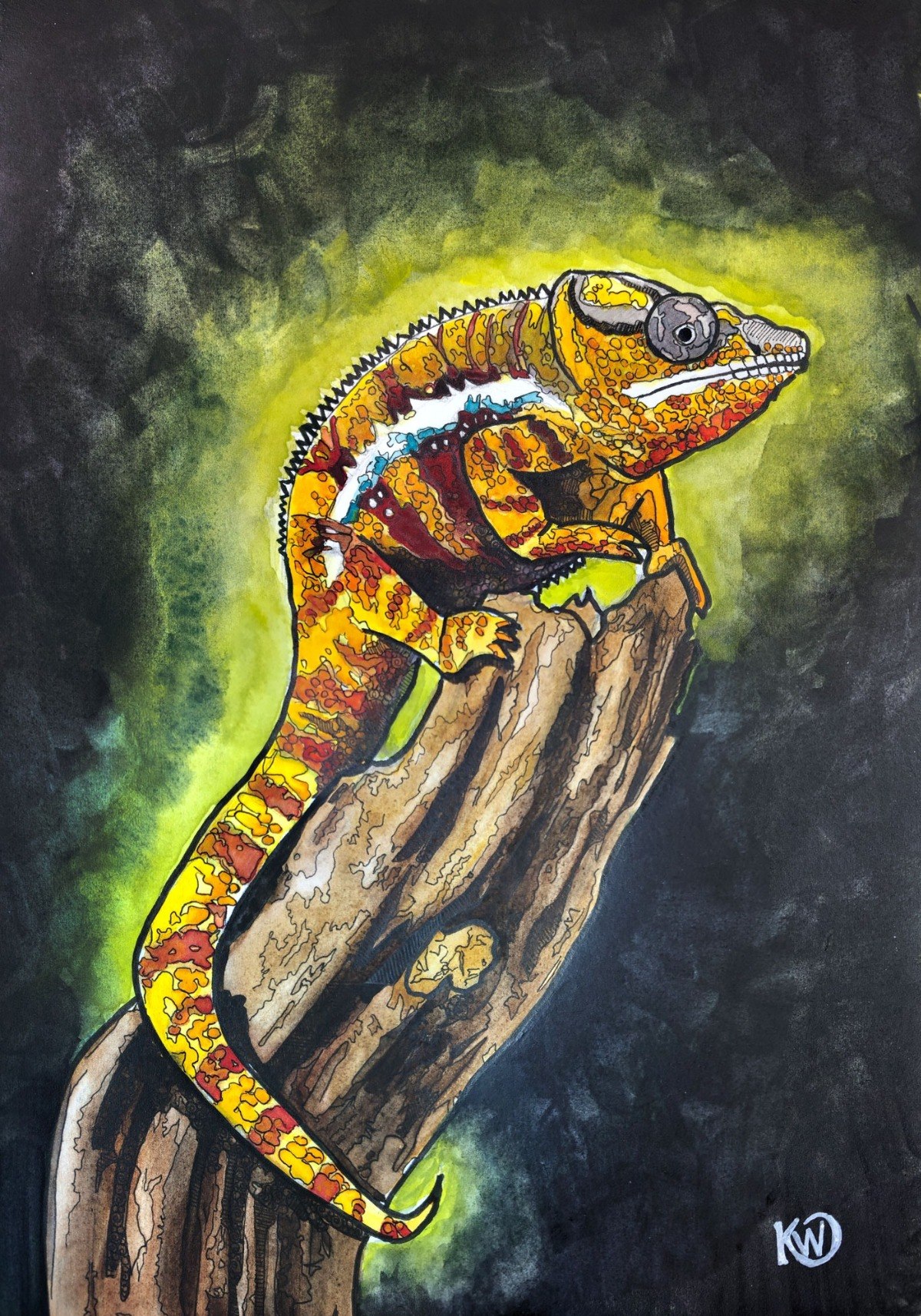 PANTHER CHAMELEON 4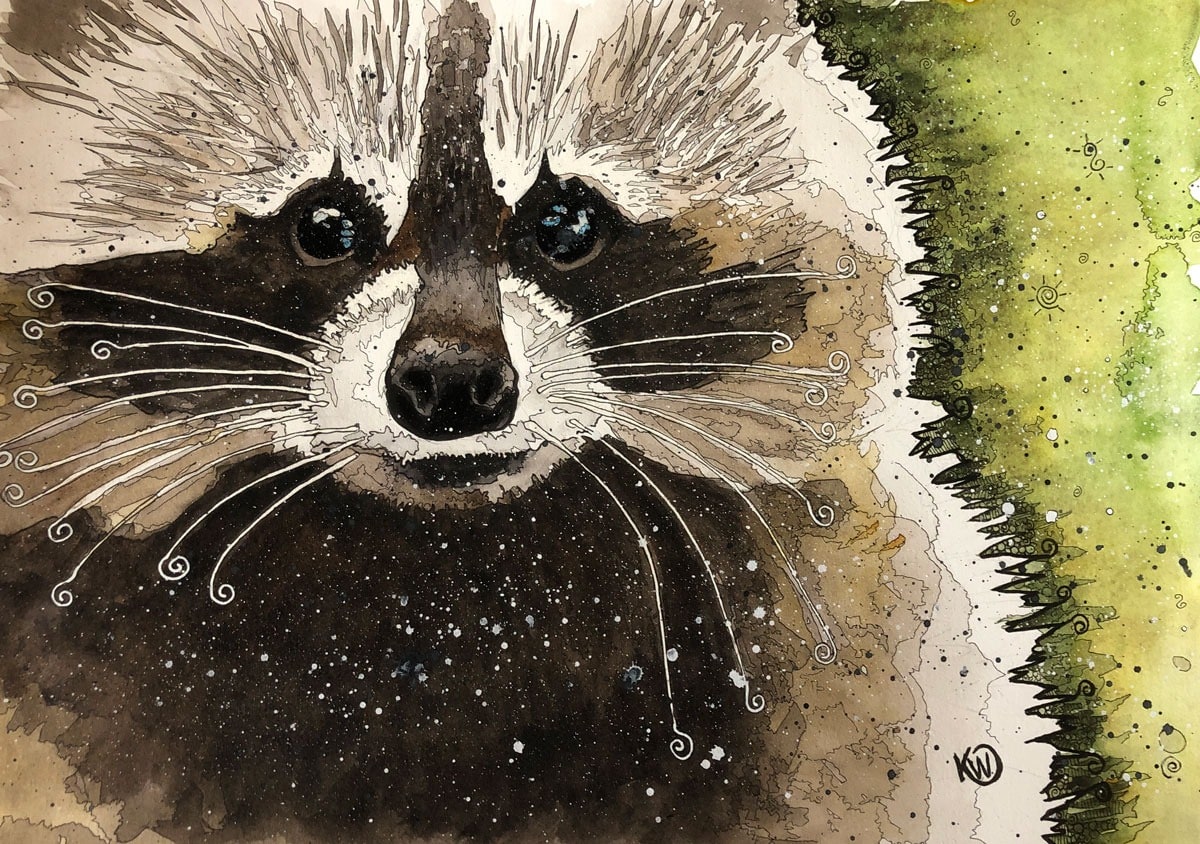 TRASH PANDAS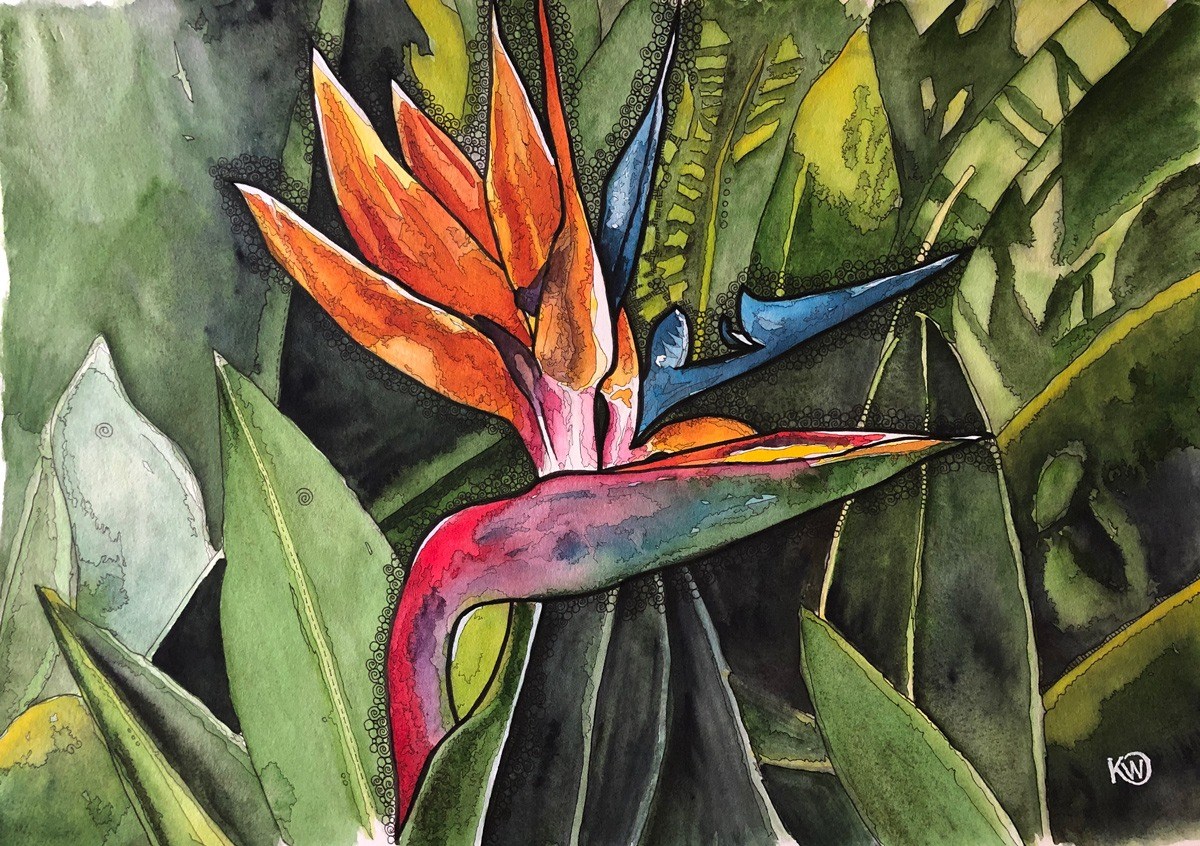 BIRD OF PARADISE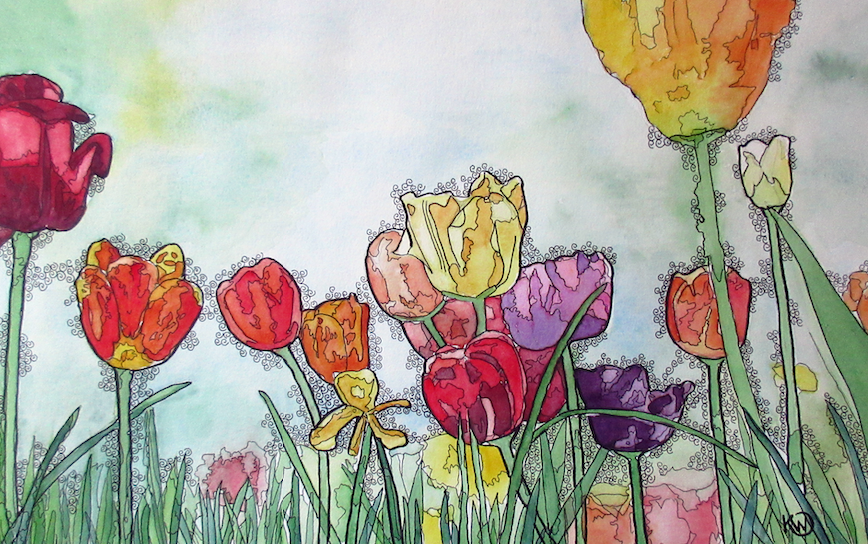 TULIPS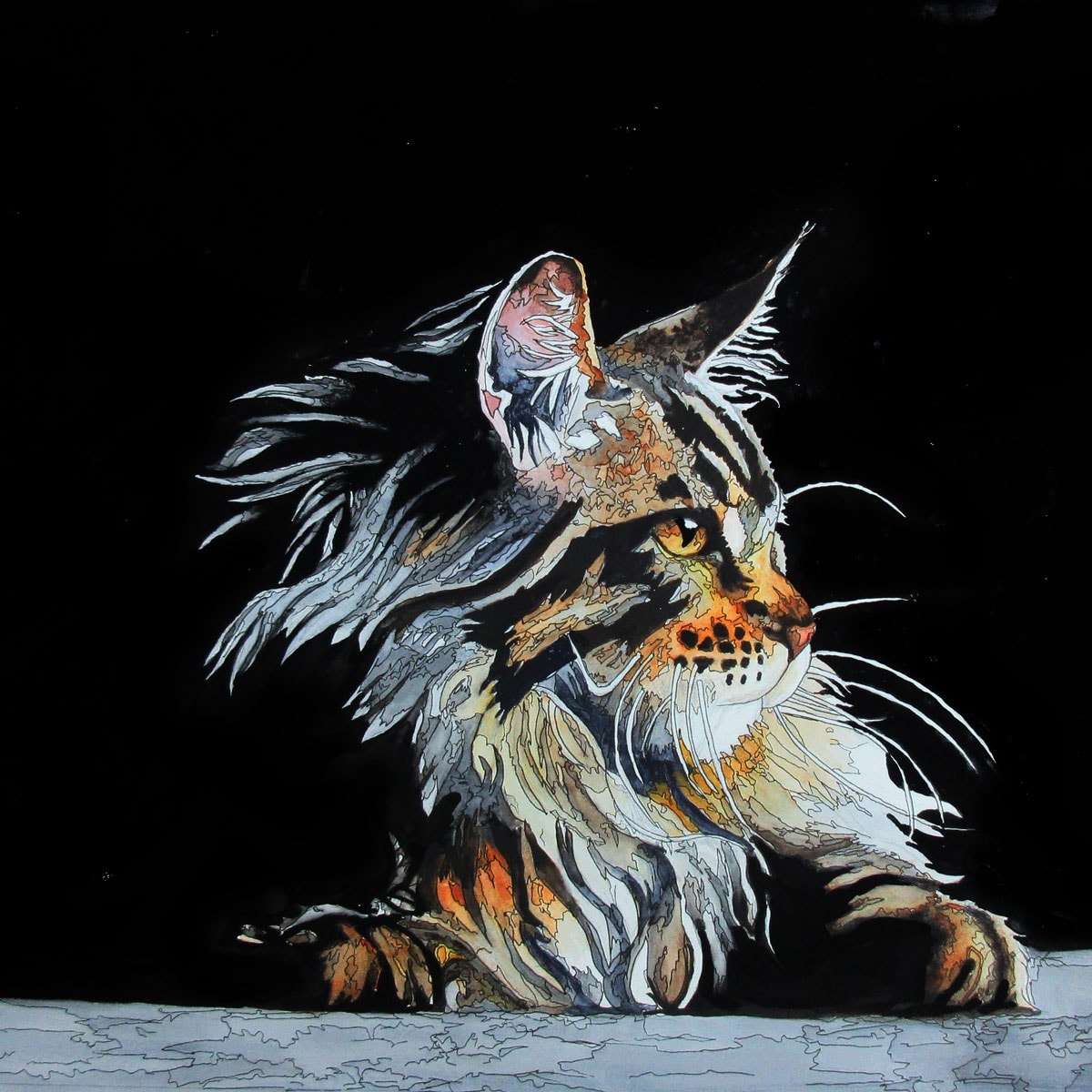 MAX